Nous poursuivons notre apprentissage de votre langue
Nous travaillons dur pour que toutes les pages de milestonesys.com soient disponibles dans autant de langues que possible. Mais c'est un processus qui requiert du temps. En attendant, un grand nombre de nos fonctions sont déjà proposées en plusieurs langues. Certaines pages, comme celle-ci, ne sont pas encore disponibles dans votre langue.
Merci de votre compréhension.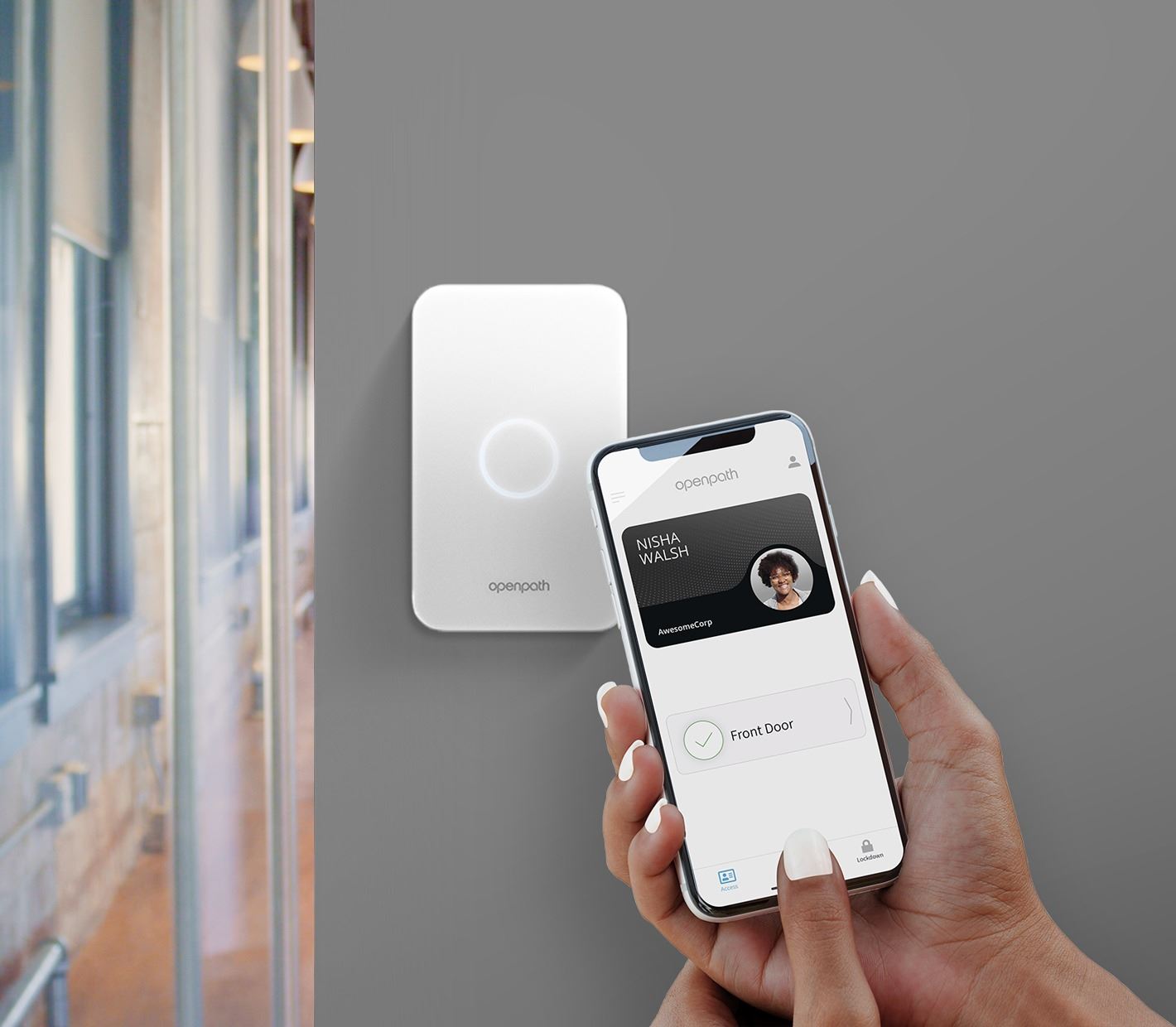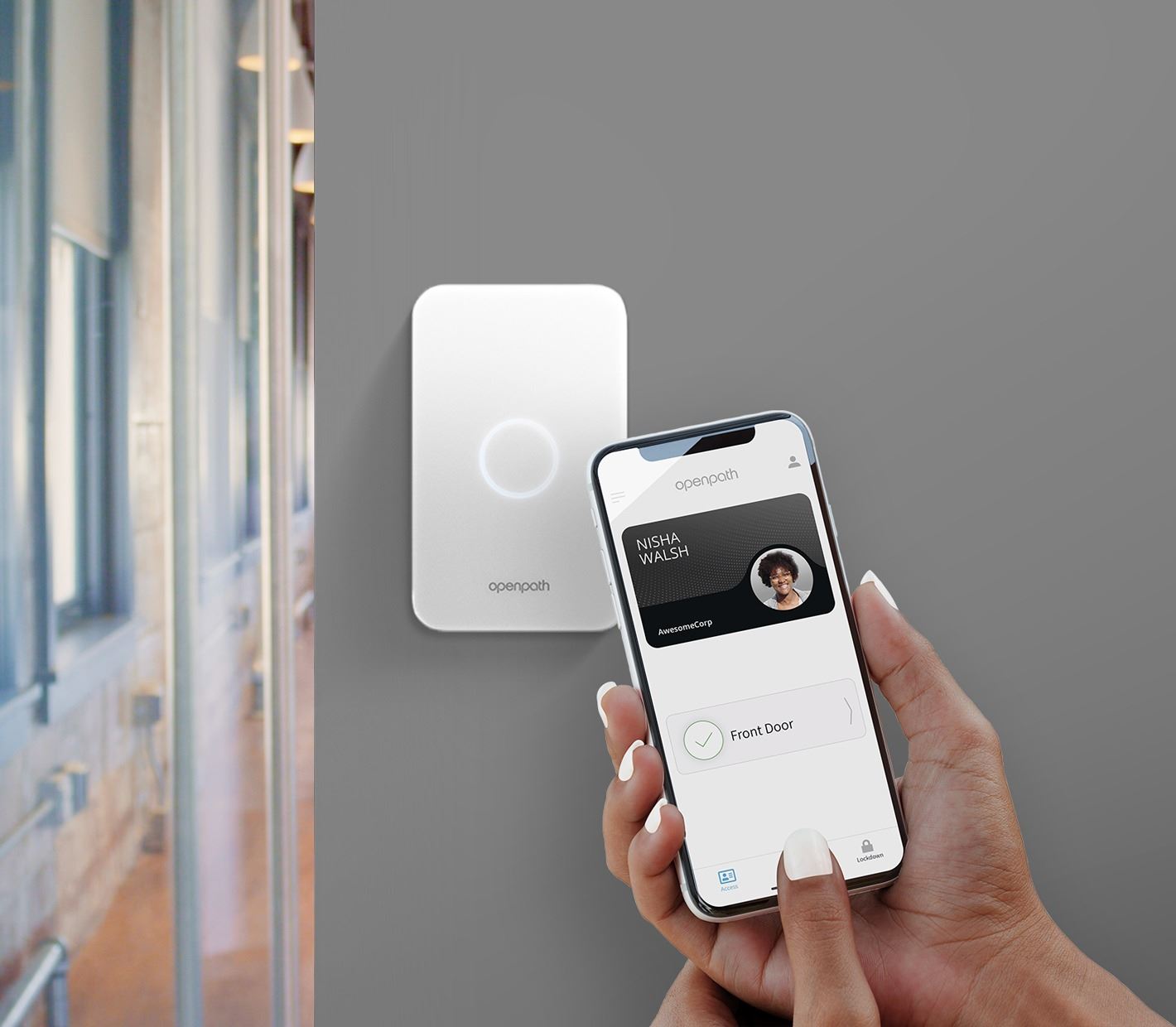 Openpath Security
Fast, reliable, hands-free mobile access control solutions for the built world.
On a mission to improve convenience and security in the built environment, Openpath creates smart, customizable access control solutions for the modern workplace. Designed with a laser-focus on the user experience, Openpath combines sleek, state-of-the-art hardware with cloud-based enterprise... software for faster, more reliable access that's customizable to fit every level of security. Openpath's touchless, mobile access control includes built-in video capabilities and innovative features designed to make remote management easier than ever.

Openpath's unique mobile credentials give users a completely hands-free entry experience, without needing to remove the smartphone from their pocket. With encryption at every level and patented Triple-Unlock technology, Openpath is the first and only solution to achieve 94% mobile adoption.
What we do
See how our products and services can help solve your challenges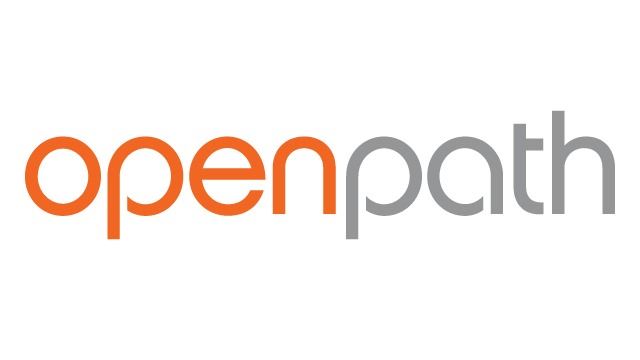 Openpath Access Control Integration
Par Openpath Security
Contrôler l'accès aux zones réglementées | Fournir une connaissance situationnelle aux équipes d'intervention | Identifiants de connexion/identité pour portables | Logiciel en tant que service (SaaS) | Multisite | Services cloud
Awards and recognition
We have been recognized with the following industry award(s)
Fast Company 2021 Innovation by Design Awards
Openpath featured on Fast Company's 2021 Innovation by Design as a honoree for smart door readers.
2021 iF Award for Design
Openpath is a smart security system for businesses and residences. This keyless entry ecosystem is the most intuitive, effective and stylish ever integrated into the modern workspace.
SSI 2021 Supplier Stellar Service
Openpath has won 3 Stellar Service Awards, including Gold for Best Customer Service.
Edison Awards Lockdown Solution Gold Medal 2020
Openpath's Lockdown Solution is a fully integrated security suite that delivers enhanced security and accessibility for emergency situations. Activate a lockdown anytime, from anywhere, by any method.
Info Security PG 2019 Cyber Security Gold Winner
Openpath's innovative cloud-based access control wins the silver award for Info Security Product Guide's global excellence awards under the Access Management & Solution category.
2021 Future Workplace Summit Winner
Openpath's solution was a 2021 Future Workplace Summit Winner.
Industry Canada (IC)
Products comply with standards and regulations from IC.
SOC 2
SOC 2 Type 1 and Type 2 complaint
GDPR
General Data Protection Regulation Compliant
RoHS
Openpath complies with RoHS and WEEE directives
IP65
Openpath Smart readers are IP65 rated
NDAA
Hardware is fully NDAA compliant and is neither manufactured nor contains components from banned companies.
Openpath Security
Located at:
---
Culver City, CA, USA
Etats-Unis
---
Fishers, IN, USA
Etats-Unis
En savoir plus

Fermer