When specialists in their respective fields join forces,
the world can expect great things!
Milestone Arcus™ is a video surveillance platform designed to be embedded
in hardware devices, enabling Milestone hardware technology partners
to deliver customized, market-ready solutions.





Milestone pre-configures and embeds the surveillance platform into hardware devices running Linux, Mac OSX® or Microsoft® Windows® operating systems to quickly produce combined solutions to a market that increasingly demands low-complexity surveillance solutions.

The all-in-one solution is ready-to-use, intuitive, compatible with a flexible choice of supported cameras and available at accessible price points.

Hardware technology partners can expand their product range without the need to develop their own video management software (VMS). By leveraging Milestone's expertise and brand, partners can deliver an exclusive, co-branded solution to the market, at low risk and low cost.



---
Easy to install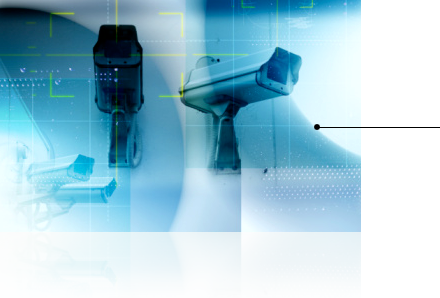 The initial deployment is intuitive and completed within minutes after connecting all devices.
1. Switch on the video surveillance solution to scan, configure and begin automatically recording surveillance video from all devices
2. Log into the all-in-one user interface from any web browser to fine-tune all devices or check for one-click video surveillance system updates for a quick and trouble-free handover

Should there be any issues with the system, alarm notifications will enable action to be taken in the fulfillment of service agreements.
---
Easy to use
The solution is intuitive, robust and requires little or no maintenance.
Milestone provides a future-proof solution by continually developing its cutting-edge video surveillance platform and making it available through one-click system updates

Flexibly choose between using a web browser or mobile device to operate your video surveillance solution:

1. Log in to the all-in-one intuitive user interface from any web browser to operate the surveillance solution or view live video, search and export video evidence

2. Download Milestone Mobile, an application for smartphones and tablets available from Google Play and the App Store℠. Milestone Mobile offers convenience and greater awareness when on-the-go, enabling any follow-up action to be taken where necessary.
Learn more about the Milestone Mobile application for Milestone Arcus
---
View Milestone Arcus videos
Milestone Arcus: Introduction
The Milestone Arcus platform was launched in April 2013 at ISC West in Las Vegas. Watch this introductory video to find out more about early adoptors of this video surveillance platform.
Milestone Arcus: Just the beginning
The embedded video surveillance platform has evolved rapidly since its inception. We showcase what makes Milestone Arcus unique, the current partners and offer a glimpse into some of the features soon to be released.
Milestone Arcus: Into the future
Milestone Arcus is a successful collaboration between Milestone and its ecosystem of original equipment manufacturer (OEM) partners and the result is easy-to-use embedded edge surveillance solutions. Watch the video to learn more about why our partners find Milestone Arcus the ideal solution for today and the future.
---
Milestone Arcus partner materials
Watch the Milestone Arcus partner demonstration video on how to set up the Razberi Technologies Server Switch.
Milestone Arcus partner flyers
---
Get Milestone Arcus news
Subscribe to receive all the latest news about Milestone Arcus.
---
Download