A Certified Single Use Platform Solution
Cuma, 21 Ağustos 2020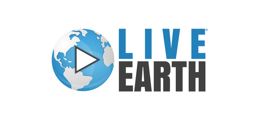 The power of open platform solutions provide organizations and agencies with the flexibility they need to grow their current technology systems and adopt new ones. Both Live Earth and Milestone integrate easily with a wide range of 3rd party applications, which emphasizes the importance of open platform solutions.
Together, Live Earth and Milestone partner to deliver an advanced technology solution for organizations to consolidate their disparate data sources and view situations differently from a common operational picture.
Users no longer need to move between screens to access their data. This enhanced situational awareness and predictability provides faster response times to critical events.
*Both Live Earth and Milestone are accepting demo requests.
Read more: www.liveearth.com/partners/milestone