Fixed! Hotfixes to the problems you experience most often
Salı, 21 Ocak 2020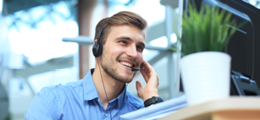 Fixed! Hotfixes to the problems you experience most often
We occasionally experience bugs in our software and perform hotfixes to sort them out, before eliminating them in the next of the three product updates we release every year.
We have recently made the following hotfixes and troubleshooting articles. Click on the link to find out what to do if this is a problem you have experienced:
NEW Support main page & drop-down menus - https://www.milestonesys.com/support/
We've made the most used pages and tools even easier to reach in the Support section of the website, https://www.milestonesys.com/support/. All improvements are based on analyses of detailed usage statistics and aim to bring the support webpages in line with today's Milestone's visual identity. Check the screenshots (below) for a sneak peek at the new Support menu or visit https://www.milestonesys.com/support/!
NEW Troubleshooting Assistant under eCare Portals in Milestone Care Portals
Solve XProtect issues or queries with step-by-step questions and answers – Login to your Milestone Care Portal to get started! https://www.milestonesys.com/support/contact-us/technical-support-care-portals/
See Next Month's Business Update for 2020 Dates- Local Language Milestone Technical Support Webinars!
A hands-on demo by Milestone Technical Support, designed for Partners and Care Premium End-Users. Get a full understanding of the support experience; what you can expect from Milestone Technical Support; how to use Care and Care Premium to its full potential and discover the benefits of Care within Milestone Technical Support.
Husky RMA NEW TO My Cases – Husky RMA –you can now enter your Husky details directly in the web case form- Milestone Technical Support will enable the direct entry fields in the web case once the need for an RMA has been confirmed.
Milestone Technical Support Policy
We aim to provide consistent and predictable guidelines for product support availability from a product's release and through its lifecycle.
Here's what you can expect from us.
Do you have a question about how to use Care Premium with Technical Support?
Your most frequently asked Care Premium support questions answered. Check out the Care Premium Support FAQs