New Supported Devices page and Device Pack 8.9
Cumartesi, 31 Aralık 2016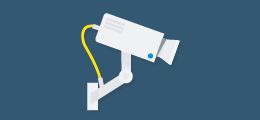 Yazar: Toyah Hunting
Company News
Our new Supported Devices page makes searching for devices a lot easier: In the old version, we listed supported devices by manufacturer and device type. This meant that you had to know what you were looking for to be able to find it. Now, with our improved search functionality, you can search by features and save time, for instancewhen you're making an offer to a customer.
Simply enter your search word or use the filtering system listing twelve different features to narrow your quest down and find what you're really after. Searchable features include codecs, types of events, PTZ support and functionality, resolution and edge storage.
Device Pack 8.9 highlights
Audio stream encryption support
Network cameras are increasingly gathering and analyzing audio data as well as video. Milestone now ensures audio data streams can be securely delivered to XProtect and synchronized with video evidence. Sound analytics is increasingly being deployed to add intelligence at the edge. So, for example some cameras record audio and analyze voices in view for aggression. Raised or angry voices can be picked up by the camera's built-in microphone and alerts sent to operators.
Digital Barriers EdgeVis support
Digital Barriers EdgeVis provides real-time video streaming even over low bandwidth wireless networks. It is ideal for delivering video from moving vehicles such as buses, trains, ambulances or from high-value but difficult-to-protect assets such as oil pipelines and power substations. It works by dynamically adjusting image resolution in line with bandwidth availability.
AXIS XP40-Q1765 Explosion Protected PTZ Network Camera support
Axis' XP40-Q7165 cameras are deployed heavily in onshore and offshore oil and gas platforms, as well as in marine and heavy industrial environments. Its SAE 316L stainless steel housing is certified for hazardous areas, as required by ATEX and IECEx standards. The XP40-Q7165's housing prevents any sparks or explosions inside the housing from escaping and igniting gases in the surrounding air. This fits with Milestone's declared focus of deepening support for Milestone community partners manufacturing devices designed to help secure critical infrastructure facilities.
The device packs released every other month contain software updates supporting new hardware. Demands from the partner community are one important source of input for the updates in the device pack. Thanks to the foundation of true open platform technology, Milestone can add new devices and functionality to the XProtect VMS at a rapid pace.