Had an issue with our software recently?
fredag, 12 april 2019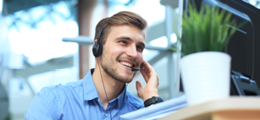 Författare: Toyah Hunting
Product News
Fixed! Hotfixes to the problems you experience most often
We occasionally experience bugs in our software and perform hotfixes
to sort them out before eliminating them in the next of the three product
updates we release every year.
Click on the link to find out what to do if this is a problem you have experienced: