Our all-new online ordering system Milestone Store is now live
torsdag, 12 april 2018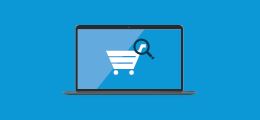 Författare: Toyah Hunting
Partner News
The new Milestone Store here
Our all-new online ordering system for distributors went live April 23. It will be replacing [SM1] our MOOS system making ordering Milestone products easier and more intuitive.
Get off to a good start with free online training
Take the Milestone Store eLearning course to get to know Milestone Store's features and how to find out how you can get the most out of our new ordering system. Learn how to:
Place new orders
Trade in SLCs
Add configurations to existing SLCs
Renew Care Plus subscriptions
Create and manage quotes
The eLearning course is available for all Milestone distributors. Access it with your MyMilestone login. Your local Sales Support representative will also invite you to webinars where you can demo Milestone Store and get answers to whatever questions you may have.