1 March 2014, Retail (Industry)
As a developer of video management software that allows third parties to plug in additional functionality, Milestone's video management software has been installed in a variety of retail operations. Hi-Tech Security Solutions asked Henrik Pedersen, Milestone's vertical sales manager, retail & banking, EMEA & APAC to answer a few questions on what trends the company sees in the retail security space.
Hi-Tech Security Solutions: What are the current trends in retail security?
Pedersen: Today a lot of retailers are looking for ways to minimise their shrinkage and they are very interested in knowing how video surveillance systems can play a role in that. Where an analogue video surveillance system has certain limitations, the IP video surveillance system opens up for a wide range of new possibilities.
Hi-Tech Security Solutions: What are retailers looking for in security technology?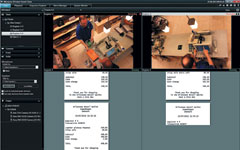 XProtect Transact.
Pedersen: IP video surveillance systems combined with smart analytics software and ERP interaction. IP video surveillance systems can now be used to give accurate information about the number of customers, heat mapping, facial recognition, monitoring of POS transactions and also access control and many other features. The utilisation of these products can give retailers the full picture of their store operations and help with minimising their shrinkage when used correctly.
Hi-Tech Security Solutions: What does your retail-focused solution to the market entail?
Pedersen: Milestone offers two products, one is the XProtect Transact, which is a sniffing product that extracts receipt information and combines it with the corresponding video recording. The other is XProtect Retail, which is a deeper ERP integration that allows for a much more advanced analytical integration – which is also combined with the corresponding video recordings.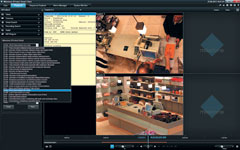 XProtect Retail.
Hi-Tech Security Solutions: Why is this technology beneficial to retailers?
Pedersen: Because in almost all the cases, the smart surveillance system has clearly helped minimise shrinkage and also given the retailers insight as to from where they are losing money. Return on investment (ROI) is also short since, if the system is used correctly, it will have a positive loss presentational impact immediately.
For more information contact Milestone Systems, +1 503 350 1100, cdp@milestonesys.com,www.milestonesys.com
Read more about the trends in retail security.