Vi håller fortfarande på att lära oss ditt språk
Vi arbetar hårt för att göra alla sidor på milestonesys.com tillgängliga på så många språk som möjligt, men processen tar tid. Även om alla våra funktioner finns på flera språk. Vissa sidor, som denna, är inte tillgängliga på ditt lokala språk ännu.
Tack för visad förståelse.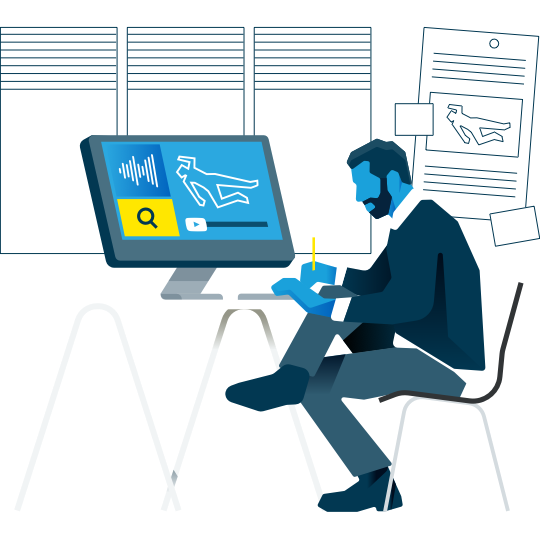 Evidence gathering
When It's Time to Strike Back
When incidents do happen, you can still achieve a win by bringing the guilty party to justice - and for that you need all the evidence.
Do you want to stay updated about Milestone Marketplace and other news?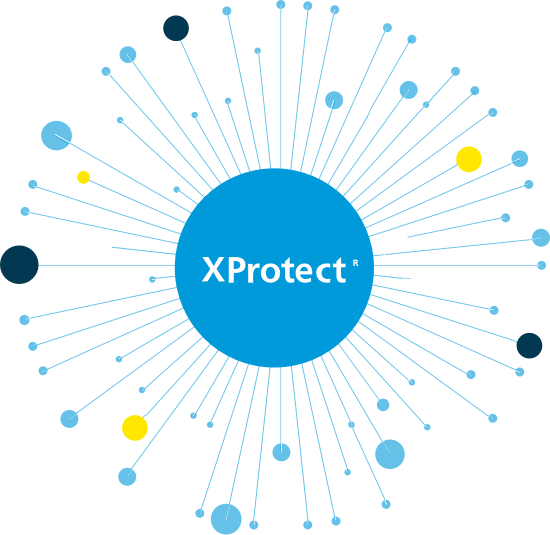 Your XProtect

®


is

already on the case
Whether you're a facility manager or in law enforcement, there's a lot your XProtect VMS can do to ease the job of evidence gathering. Chances are it won't require a substantial investment or expansion; you just need the right expertise.

Visit Milestone Marketplace to find all the XProtect hardware, software and solution services you need.
GO TO MILESTONE MARKETPLACE
Put diverse elements to work
Functions such as smart playback mode could speed
your case
resolution
, as well as
alarm information and audio files.
The right combination is key to understanding what happened and potentially prevent similar incidents.
Explore
how with
these
s
olution
m
odels.
Detection & deterrence technolog
y
C

entral monitoring
The right, centralized combination of evidence-gathering software and surveillance hardware will determine the ease and even success of any evidence-gathering activity. There are a range of options to identify, obtain and analyze the many types of data available including camera tracking and video/audio enhancement.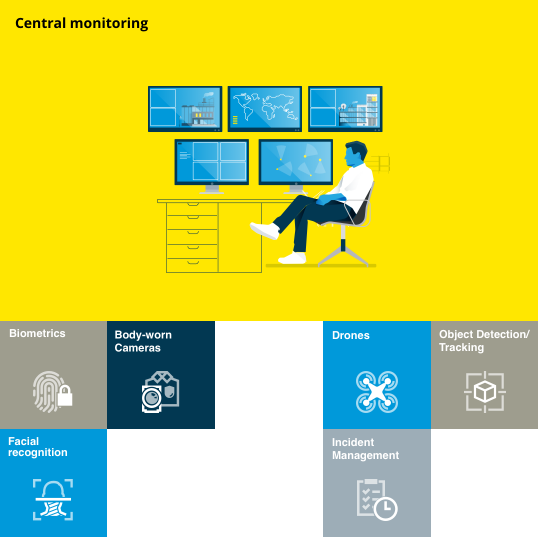 Detection & deterrence technolog

y
Every shred of evidence counts. Detection and deterrence technology can provide everything from a record of a stolen item's movement within the premises, to tracking intruder movement based on intrusion panels and microwave sensors – to worse case scenarios where gunshot detection or other audio records can help establish timeframes.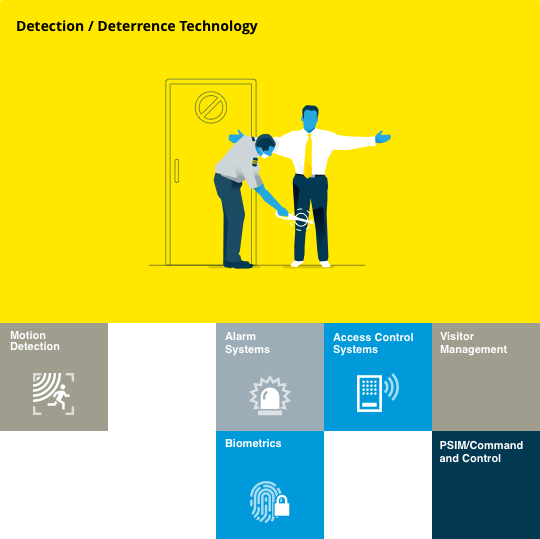 Investigation



Investigating a criminal case can call on evidence from footage and data collection, as well as body-worn cameras if personnel are involved. Video summary systems can reduce a long series of video footage into shorter, action-focused videos. Evidence management systems simplify evidence tracking and collection. Case management systems help streamline the documents and paperwork involved in an investigation.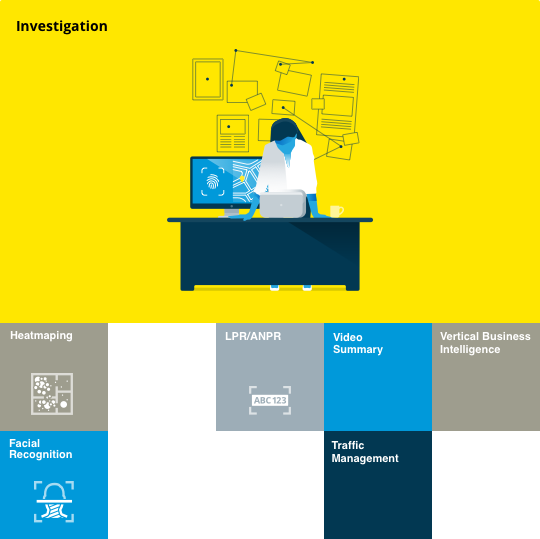 Surveillance



Facility operators and law enforcement have a diverse set of technological surveillance options to choose from on the market today. Video surveillance cameras promise crystal-clear HD footage, audio recorders can provide studio-quality sound, and motion detectors can sense even the slightest movement.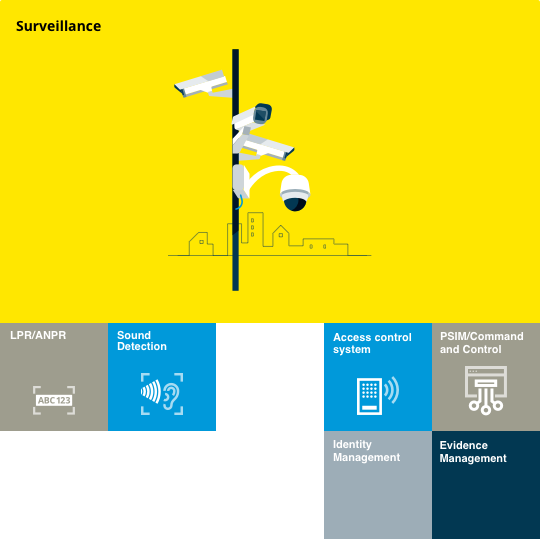 Tracking & monitoring
In cases of theft or vandalism, tracking and monitoring technology can play a role in tracing the movement of stolen or damaged items. This is crucial in establishing liability and aiding insurance claims. GPS systems are available, as well as asset tracking and management software and radio-frequency identification (RFID) tags. Video summary software saves a lot of time by condensing and filtering hours of footage into the key evidence.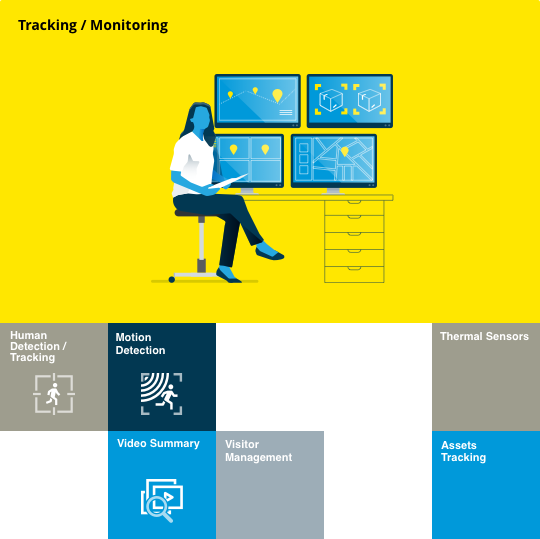 Solution Service Partners
Complete your ideal solution with the help of our partners
Our network of trusted Solution Service Partners is standing by
with
the expertise you need. Find the right fit and connect with them today.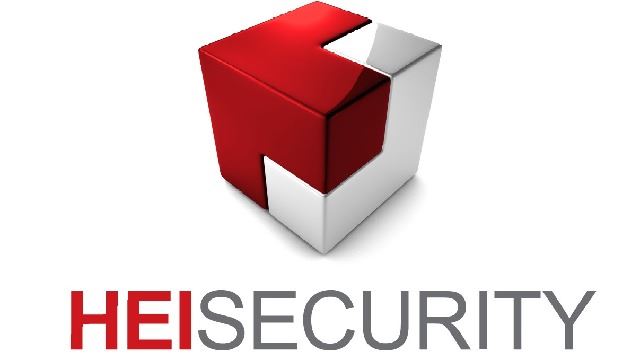 Intrusion / Alarm
Tillhandahålls av HEI Security (HQ - Salt Lake City, UT)
Control access to restricted areas,Alarms system certification,Up to 100 sensors in one system,Alarm Systems,Intrusion Systems,System Integration
Utah, Idaho, California, Washington, Oregon, Virginia, Massachusetts, Maryland, District of Columbia, Colorado, Nevada, Montana, Wyoming, Connecticut, Förenta Staterna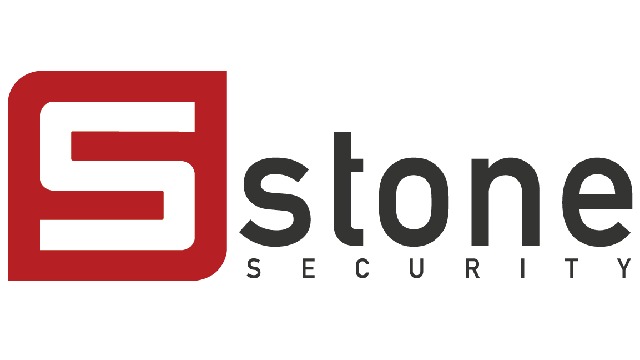 Cloud and Managed Services
Tillhandahålls av Stone Security
Cloud and Managed Services,Cloud,Cloud Services,Integration Design,System Integration,System upgrade
United States, Alabama, Alaska, Arizona, Arkansas, California, Colorado, Connecticut, Delaware, Florida, Georgia, Hawaii, Idaho, Illinois, Indiana, Iowa, Kansas, Kentucky, Louisiana, Maine, Maryland, Massachusetts, Michigan, Minnesota, Mississippi, Missouri, Montana, Nebraska, Nevada, New Hampshire, New Jersey, New Mexico, New York, North Carolina, North Dakota, Ohio, Oklahoma, Oregon, Pennsylvania, Rhode Island, South Carolina, South Dakota, Tennessee, Texas, Utah, Vermont, Virginia, Washington, West Virginia, Wisconsin, Wyoming, Förenta Staterna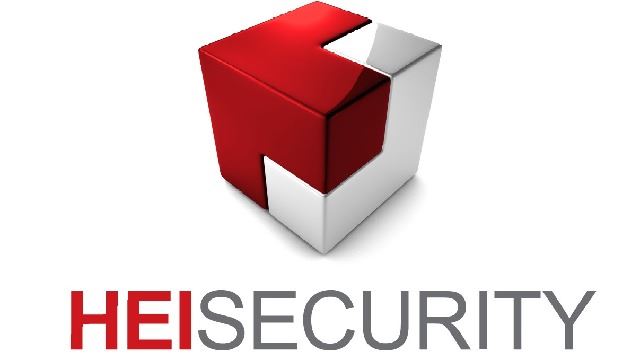 Communications
Tillhandahålls av HEI Security (HQ - Salt Lake City, UT)
Communications,Emergency,Intercoms,Phone systems,Audio/Visual Systems,Intercom Systems
Utah, Idaho, California, Washington, Oregon, Virginia, Massachusetts, Maryland, District of Columbia, Colorado, Nevada, Montana, Wyoming, Connecticut, Förenta Staterna

Milestone VMS
DON'T HAVE XPROTECT?
Get 24/7 peace of mind from the world's leading VMS.
FACTS ABOUT MILESTONE SYSTEMS
27 countries
We're an international brand with a global presence.
Open technology platform
Allows for solution integrations from 1,000+ technology providers.