Vi håller fortfarande på att lära oss ditt språk
Vi arbetar hårt för att göra alla sidor på milestonesys.com tillgängliga på så många språk som möjligt, men processen tar tid. Även om alla våra funktioner finns på flera språk. Vissa sidor, som denna, är inte tillgängliga på ditt lokala språk ännu.
Tack för visad förståelse.
Surveillance
By Viste & Sømme AS
Over 25 years experience with CCTV systems we can build the best solution to your needs. IP based systems. HD Analog systems integrated with Milestone. Analytics for security, production, manufacturing and Art.
Surveillance av Viste & Sømme AS
We believe in protecting you and your property by delivering systems designed specifically to your needs.
All our technicians and sales force are Milestone certified. We keep our people educated and updated for your benefit.
Our team are good at thinking outside of the box, bringing high end solutions at competitive prices.
We are at the ready! Quick response time on service and sales. Let us help you remedy your security needs! We deliver peace of mind
Our solution model(s) How the challenge is solved
Explore our solution model(s) and learn how your challenge is solved.
Human Detection / Tracking
Object Detection / Tracking
Vehicle Detection / Tracking
It also solves following challenge(s)
Assist people to feel safe leaving the facility
Provide situational awareness to response teams
---
Use Surveillance to Gather evidence for criminal investigations
Milestone can integrate with just about anything. We can solve the smallest to largest of issues with Milestone suite of software.
Use Surveillance to Gather evidence for criminal investigations
Milestone can integrate with just about anything. We can solve the smallest to largest of issues with Milestone suite of software.
Important features
Customizable, scalable IP based CCTV solution combined with analytics and integrated hardware to solve any situation.
In camera analytcs for person detection in sensitve areas. Get alerts when an area is being trespassed.
In camera analytics license plate reading for statistics reports and vehicle access to secured areas.
Bridging 3rd party hardware with Milestone to handle manufacturing and production sites. PLC integration and analytics to monitor system functions in environments where its to dangerous for people.
Hardened network systems and server solutions. Cisco networks and custom built Milestone servers. Redundant Milestone servers and networking.
Installation experience
Our installation experience with Surveillance.
Our product experience
When integrated with Milestone software, our products work to solve several challenges.
Installations & industries
We provide our solution services for a range of installations in the following industries:
100 installation(s)
We deliver networking and server systems, built for security systems. We secure data centers.
60 installation(s)
Securing banks and financial office buidlings with CCTV, alarms and access control
30 installation(s)
Working closely with construction firms for surveillance during building construction and CCTV for the end user.
25 installation(s)
Work with communes securing schools and other government buildings with Milestone CCTV
15 installation(s)
Securing hospitals and medical departments around the Rogaland area.
15 installation(s)
Securing shopping centers in the Rogaland district with CCTV, alarms and access control
10 installation(s)
Using analytics and Milestone we can monitor processes and and automated machines for errors and efficiency. Operators get real time notifications and act when necessary.
6 installation(s)
Statistisk systems where we can count vehicles and create a report for the end user. We work closely with parking companies to secure garages and get notifications when needed.
3 installation(s)
Cameras in city centers, Stavanger, Sandnes and Time
3 installation(s)
Local museums, high end CCTV, alarm and AV
3 installation(s)
ISPS, seaports, using anaytics and Milestone for realtime monitoring av sea ports. Get notifications when persons are in restricted areas.
Support and services
We offer the following support and services to our customers:
Hosted Services
Custom hosted servers at our partners data center. IPVPN or tunneing to your site for secure network
Managed Service
Service and support. Automated system check
On premise
We install network infrastructure, mount equipment and program software for physical security
Remote installation
Remote install on boats and any Milestone installation. We have the tools to securely remote in.
System Integration
Integration of cameras, multi site servers, alarms, access control, intercoms systems, networking
Consulting & A/E
IP based CCTV, networking, alarms, access control, intercoms and anayltics-statistiscs
Custom Development
With our partners Destino AS and Amperage Apps we can get software and hardware developed
Integration Design
IP based CCTV, networking, alarms, access control, intercoms and anayltics-statistiscs
Network Design
Cisco switches CCNA ceritifed, built for IP based CCTV and physical security. Secure, firewalled
Project management
IP based CCTV, networking, alarms, access control, intercoms and anayltics-statistiscs
Leasing
We lease systems. Ask for more details
Maintenance & Service Contracts
We have a great team that can do it all. Highly trained seasoned technicians.
Monitoring and response
We have several monitoring functions for various systems including Milestone own customer dashboard
Project management
From planning to implementing we can have great experience in project managing.
Remote support
Remote support by either using one of our remote software tools or VPN that we can deliver
System service and Upgrade
Lifecycle Management
We are ISO14001 certified for environment and ISO2015/9001 for our internal management.
System health check
With a service agreement we can monitor and service your systems for less downtime.
System upgrade
Updates and upgrade for a stable system. Care + from Milestone ensures reliability new features
Training & Certification
Our technicians are Milestone Certified. All our sale are certified technicians and system designers
Platinum
Milestone Channel Partner Level
Explore more
Milestone Platinum Partner
Platinum Partners have received the highest level of training and certification in working with Milestone products and are able to offer the full range of Milestone's product portfolio. They have the experience and skills to handle all projects, regardless of complexity.
---
Viste & Sømme AS
Viste & Sømme AS is a well-established company on the west coast of Norway with many years of experience integrating security systems. We believe in securing you and your property with our system designs, that will give you peace of mind. Let our team help you get secured.
Go to company profile
Area of operation:
Rogaland - Rogaland - Rogaland - Agder - Norway - Vestland
Norway
High quality CCTV systems, In-camera analytics
Viste & Sømme AS has over 25 years' experience with CCTV covering the following: Milestone VMS In-camera analytics, security and production processes CCTV server hardware and Virtual Machines design High competency in network security ISO certified
You may also be interested in...
These products and services may also be relevant to you.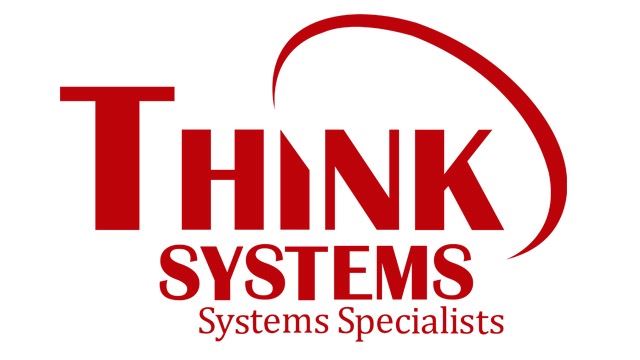 Surveillance
Tillhandahålls av Think Systems
Gather evidence for criminal investigations | Cameras | Surveillance | Access Control Systems | Airports | Network Design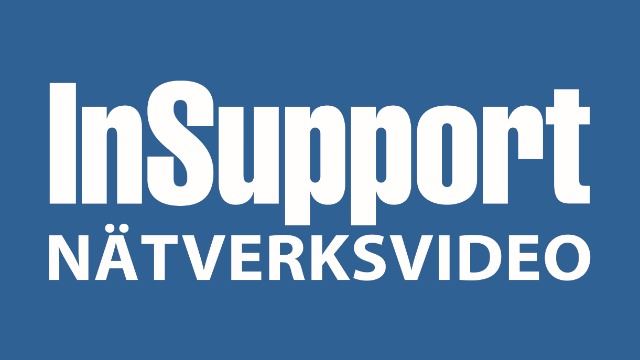 Surveillance
Tillhandahålls av InSupport Nätverksvideo
Cloud Services | System Integration | Analytics | Cameras | Surveillance | Analytics