The Open Platform Community knows how to build a total Access solution
понедельник, 5 декабря 2016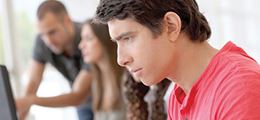 Автор: Toyah Hunting
Solution Certification
CentinelAccess is a full Plug & Play access control integration developed by Trafic Transport Sûreté (TTS) for enhanced open platform VMS.
With this plug-in, customers can easily integrate access control functionalities regardless of their existing AC system.
Key features include
An agile, efficient and user-friendly interface
Real time access point events monitoring with refreshed AC events list including associated cardholder profiles.
Current doors states (open/closed) shown with icons on map
Request access notification management (allowing visual control and rule commands automation)
(Re)view videos with associated AC events, with history entries log linked with cardholder's profile.
Global security system integrator Trafic Transport Sûreté(TTS) specializes in Access control, CCTV and Intrusion. The CentinelAccess plug-in is quite unique as it includes intrusion alarms and TTS supports a large number of solutions such as Vauban, Simons Voss, Suprema, DDS, Salto, HID, Morpho, Intrepid and Bosh. Also, they allow melded configuration for various ecosystem solutions (with RFID, QR Code, or Biometrics-enabled devices) and multi-site/company management, up to 128.
The flexibility and alarm functionality of this plugin, in conjunction with the features of XProtect Access, makes for a compelling option for integration.
Read more about the CentinelAccess plugin here
Download the CentinelAccess Setup Guide
Get to know TTS here
Want to know how XProtect Access works and is implemented?
XProtect Access provides an easy, efficient way of video enabling your access control as it requires a minimal amount of onsite configuration for your integrator, due to the pre-integration made by the Access Control vendors.
This feature-focused webinar walks you through how XProtect Access works, its licensing structure, scalability and partners with whom it works. It is a technical webinar on how to integrate your access control system with your XProtect VMS.
Go to webinar