January 26, 2021
Fatima Madni was born in Saudi Arabia and raised in Pakistan but today she's a software engineer at Milestone Systems in Copenhagen. Fatima studied computer science in Pakistan and has always be the only girl in the team. She says that girls don't have to fear the male dominance in IT but believes society needs to give them more problem-solving tasks.
"I was born in Saudi Arabia. My father was a banker and was working for a bank there when I was born, but I was raised in Pakistan which is where both of my parents are from," Fatima says when asked about her origin.

As a kid in Pakistan, Fatima had planned to become a doctor, a path many parents urge their kids to pursue.
But when it was time to choose a university, Fatima realized a problem regarding her future plans: "I have a phobia for blood and I just cannot see blood or injuries! So, as you can imagine that stopped me from going to medical school."

Back in 1998, information technology was a new booming thing in Pakistan. "My older brother had already started his bachelor studies in IT, so that's kind of how I got the idea," Fatima explains.

She decided to follow her brother's path and started her studies in computer science at LCWU in Lahore: "First, I finished college in 2000, then I got my bachelor's degree in 2004 and finally a master's degree in 2006. All in computer science."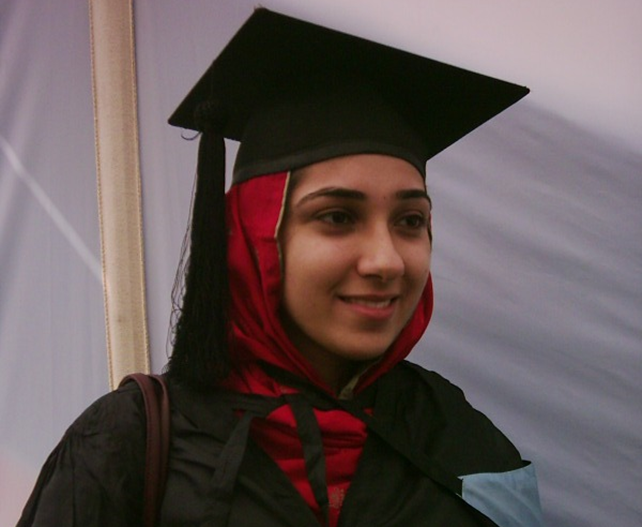 My mindset was to grab what came first
When asked if she had any idea what to expect from her studies, Fatima answers quickly: "No, not really!"

After a quick laugh she adds: "In my case, studying computer science was not really thought through or pre-planned. I hadn't had any programming or IT education in school before, so it was all totally new to me. But it was this bright, emerging field where you could see a lot of job opportunities and since I couldn't follow the dream of becoming a doctor, I chose this path instead. There may be some sweat in the IT industry but at least there's no blood!"
Today, more than 20 years after her initial decision, Fatima doesn't regret it at all.
But before entering the industry, Fatima had the chance to get academic experience as well.

"While I was still studying, I was also working at the university, first as a teaching assistant and then as a research officer and lab instructor. Later I also did some lectureship as a visiting faculty," Fatima explains and adds that at this time she imagined herself staying in the academic field: "My vision was that once I got my master's degree, I would become a lecturer at the university. Maybe even get a PhD and become a professor."

But then Fatima met her husband, who was born in Pakistan but raised in Denmark.

"We met in Pakistan. My husband and his family used to come there often to visit their family. So yeah, we met there, got married and then I moved with him to Denmark," she says.

Fatima explains that now, after twelve years in Denmark, it has become her home. "I don't think of Pakistan as my home anymore. It was my childhood home but now Denmark is home for me and my kids."

But of course, a lot of things are different from back in Pakistan and moving between the countries had some challenges. "I had traveled as a kid, so the Western culture wasn't completely alien to me, but the language was a challenge for me. And still is."

When Fatima moved to Denmark, she had not fully decided what path to take.
Before finishing language school Fatima had gotten a job as a programmer at Secunia, which later was acquired by Flexera Software.
Today Fatima does not see herself entering the academic world again. "No, I don't see myself becoming an academic again, not in that sense," she explains and adds: "But I think it's important for us to continue learning and transferring knowledge, for example by using cross-teams or intrateam meetings, brown bags and so on."
In September 2017, Fatima joined Milestone Systems.
"I'm a software engineer in one of Milestone's feature teams. A lot of our work is regarding security, new requirements and other important things we need to comply with. Recently we had to resolve tasks related to FIPS, an information processing standard from the US and now it's GDPR, the European data protection regulation," Fatima explains when I ask about her role at Milestone and adds that a lot of the work is about developing and improving the current products.
With her academic experience and as a programmer, how has the time at Milestone been so far? Fatima answers quickly: "It's been awesome!"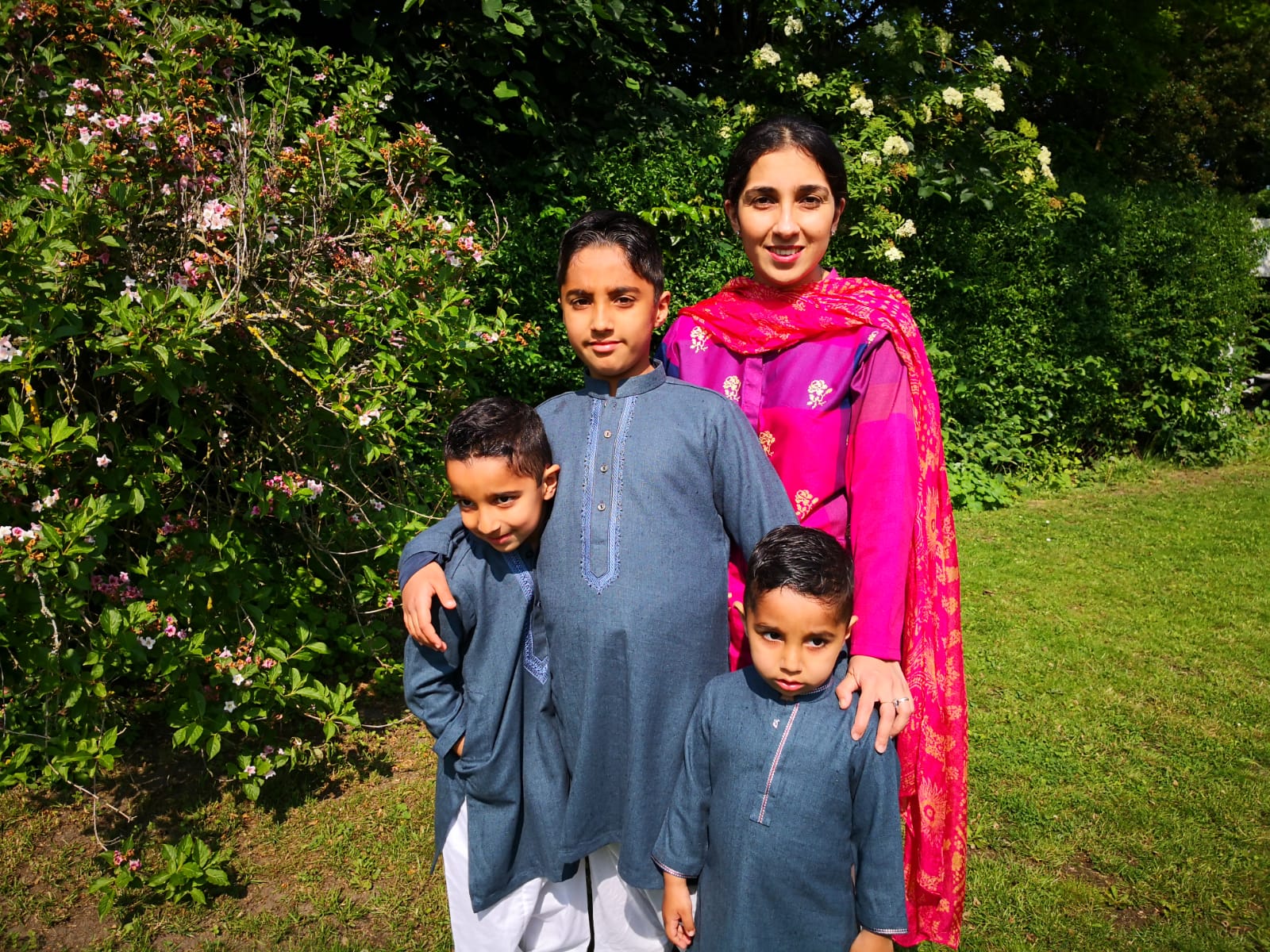 Women are just as capable of excelling
During Fatima's university years in Pakistan, quite a few other girls were studying computer science: "The majority of students were guys, maybe one third girls and two thirds boys. That's quite uneven of course, but at least I wasn't the only girl in a class full of boys," she explains but adds that her experience is very different after joining the industry.
Fatima explains that she doesn't know the reasons for this, if girls are not studying IT related topics or if they are not coming to the industry, but she believes we can do better in earlier education and how children are raised.
Despite being the only woman in her team, Fatima says it has never affected her or her work.

"Maybe I was already expecting it to be like this, but I've never felt pressured or different and at the end of the day I think it's more important to have nice colleagues and work for a good company," Fatima explains and adds with a laugh: "Of course, it would be nice to have more girls on the team and be able to share some girl jokes that you can't with the male colleagues!"

To conclude our talk, I ask Fatima why girls should study computer science. She doesn't have to think her answer twice: "The future is all about information technology and it's a wonderful field to be in. By the end of the day, you can see your product or your contribution being used, even if it's just a small thing in a product or if it's a whole mobile app, it's something you can see the results from quickly," she says.
Anders Bjerre Jakobsen
Communications Business Partner
Ready to see what we have to offer with smart video technology? 
Book a demo