September 16, 2021
California-born Bill Rainey became VP for channel sales strategy at Milestone in June. He lays out his plans for the new role, reflects on a life in globetrotting, and explains how he aims to create value for partners and new recruits.
Bill Rainey, Milestone's new vice president for channel sales strategy, owes his career in international sales to a stranger he met on the back of an airplane.
As an undergraduate student at California State University, Bill attended a semester at the University of London having sampled the splendors of European travel during an interrail trip. He wanted to take advantage of the city's excellent air and rail connections so he could explore the rest of Britain, as well as continental Europe and parts of Africa.
On the long flight home from London to San Francisco, Bill struck up a conversation with a fellow passenger who happened to be a seasoned road warrior. "I asked him what he did, and he mentioned that he worked in international sales," Bill recalls. "He travelled the world and had four passports because of where he had lived. I was intrigued. Hearing that, I knew that that was what I wanted to be: an international sales manager." By the time he was in his late-20s, he achieved that early ambition.
Growing up in Palo Alto, California – a city synonymous with innovation, technology, and Silicon Valley startups – Bill remembers it as a much smaller college town that was best known for its connection to Stanford University.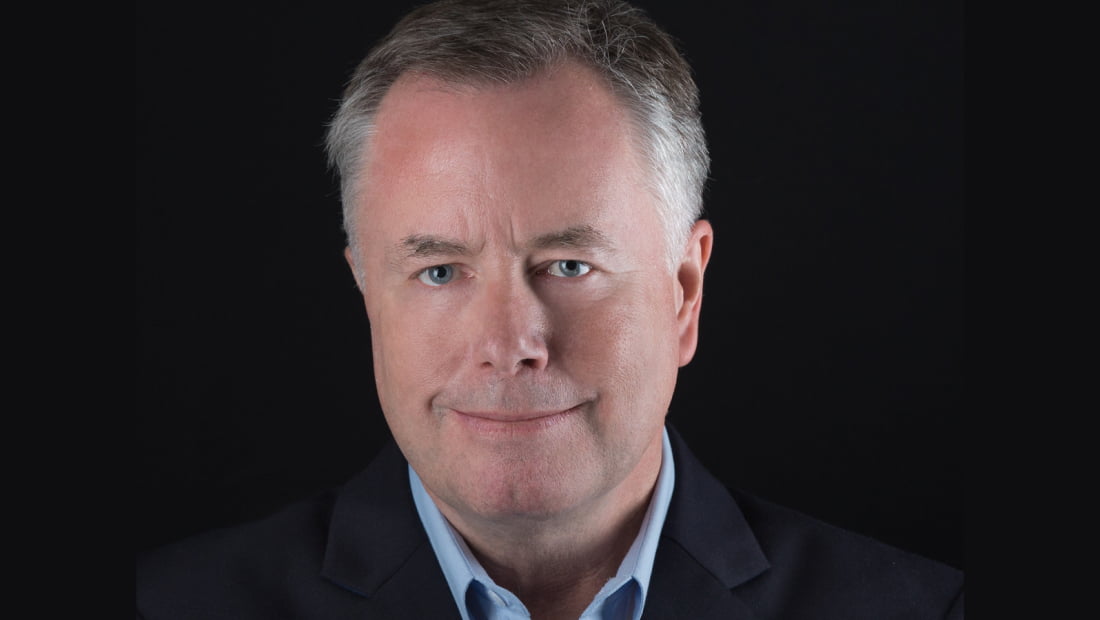 During high school, Bill worked at a pizza parlor before moving into the world of retail at an electronics store that specialized in car audio technology. "I knew nothing about car audio," he says. "I learned how to do installations, what red and black wires were, how to sell the product. I really enjoyed talking to people and understanding how they buy a product."
Working in retail, Bill realized he had a knack for knowing how to reach customers, hitting targets and generating repeat business. He decided to complement his interest in sales by pursuing a degree in marketing management.
Traveling the world
After graduating, Bill got a job at the consumer electronics company Harman International. Starting out in the sales division operating in 20 western US states, he was later promoted to international sales and worked his way up to become the director of international sales, which was his "dream job" at the time.
Bill later relocated to Harman's Singapore office where he oversaw sales and marketing in the Asia-Pacific region. But after eight years at the company, it was time to try something new. He joined a management consultancy firm, working with multinationals on various go-to-market strategies. Among his clients was computing giant HP, which would later become Bill's employer for 17 years.
The move to Singapore wasn't just fortuitous for Bill's career: it was there he met his partner of 25 years, Liz (pictured above with their dog, Teddy). The couple bonded over golf. While Liz retired her clubs to take up horse-riding, Bill still plays with friends today. "It's four hours of hitting a ball, being frustrated and competing against yourself," he says. "You have a couple of good hits, but it's about the adventure. I'm not a low handicap golfer, I just do it for fun."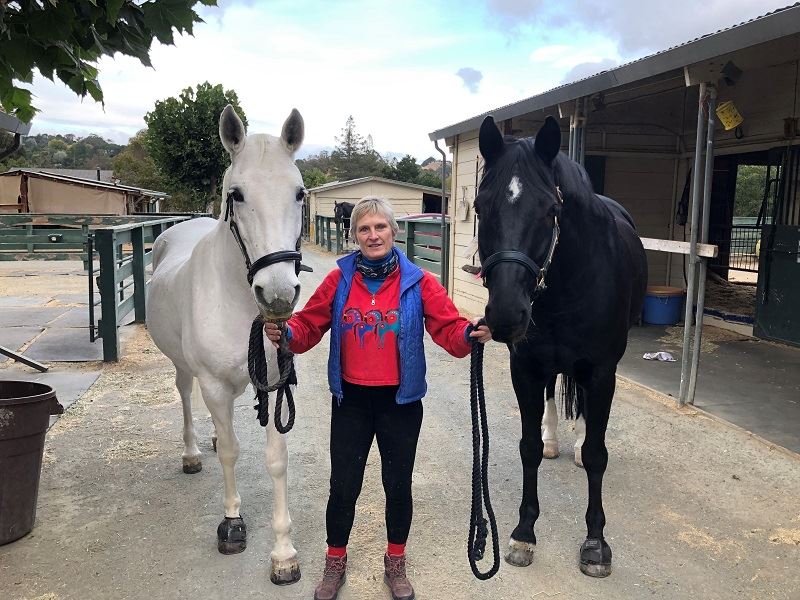 Joining HP in 2004 brought Bill back to California. After first taking on a marketing management position, he worked his way up to become director for worldwide partner sales strategy. As well as travelling extensively and developing a global perspective on channel sales strategy and operations, Bill's career prior to joining Milestone taught him a valuable lesson: it is impossible to know everything. "You have to ask a lot of questions and get a lot of feedback from people," he says. "You do your research, you document, communicate, share, take some chances and then you achieve."
Helping partners and colleagues grow
Bill joined Milestone as vice president for channel sales strategy in June. Although he was unfamiliar with the company, he was interested in Milestone's vision of creating a platform company for higher-value solutions and its approach to treating its employees as people rather than human resources, which he believes stands to ultimately benefit the company's channel partners, who sell the products to end users. "Milestone is people-first. The way that we have a position in the marketplace, the opportunity of being able to not just sell a product but help sell a solution, that's where the future is," says Bill.
Since joining the company this summer, Bill has worked from a home office in Menlo Park near Palo Alto. "I'm in the same time zone as Milestone's Portland office for the US, I'm in a time zone that I can talk to Singapore and then also I have about three or four hours of overlap with Europe, depending on how early I want to get up," he says jokingly. It is also a good location for cycling – when Bill isn't golfing, he likes to ride his mountain and road bikes.
Bill's working time is split between dealing with various parts of the business, from legal to finance to operations, as well as engaging directly with channel partners. "Every day is a little bit different, depending on what needs to be done to rebuild, redefine and improve our channel program," he says.
The main objective on his to-do list right now is to hire a team that will help build out the framework for Milestone's channel sales strategy. The main ambition is to provide partners with insights showing that Milestone is "more than just a product". "If we help the partner grow and help them identify opportunities with their customers, they will grow and they will also see that Milestone would be the vendor of choice," says Bill.
When asked what he would tell someone who is thinking about applying for a job at Milestone, Bill says: "When it comes to Milestone, they'll treat you well, there are growth opportunities here, the product is unique, there is a big opportunity to be part of that and to make a difference. You're not going to be just sitting there doing the same job. You'll actually be given a task with outcomes and will work with some really good people.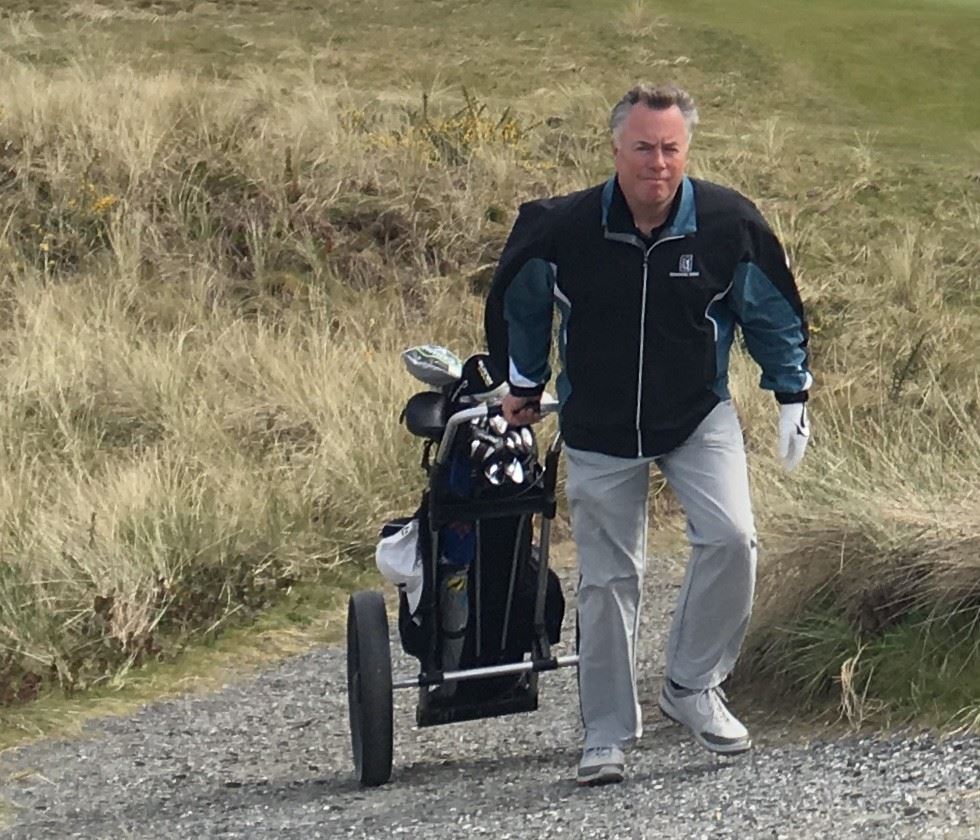 As a leader, Bill identifies a willingness to offer colleagues autonomy as his main characteristic. "I like to give direction but allow a person to own the project. I will do the reviews to make sure they're going down the right path," he says.
He is also eager to provide career development opportunities. "I make sure people have mentors or gain experience to understand what they may look to do next. I encourage any movement that furthers their career and, hopefully, the success of Milestone."
Ready to see what we have to offer with smart video technology? 
Book a demo