November 18, 2021
Sofia-based Anika Alexandrovna Samungi talks about the joy of fixing bugs, her past life as a fashion model, and how societal changes will lead to more women pursuing careers in software engineering.
Anika Alexandrovna Samungi is a software engineer by day, but by night she is many things: painter, gamer, knitter, archer – and accidental drummer.
She first picked up the sticks while trying to coax her soon to be seven-year-old daughter into playing music. "I wanted my daughter to play an instrument," says Anika, "but I wanted her to choose her own."
After trying out the piano, the viola and the guitar, Anika's daughter settled on the drums. A little shy, she didn't play much during the first lesson. By lesson two, she refused to play at all. "I said to myself, 'Well, I've already paid for the lesson, so I'm going to take it.'"
Two years on, Anika is still drumming. While she would like to try her hand at other genres, including jazz, she mainly thrashes the kit to metal and rock music. With her daughter back playing the piano, the duo could someday become the next White Stripes.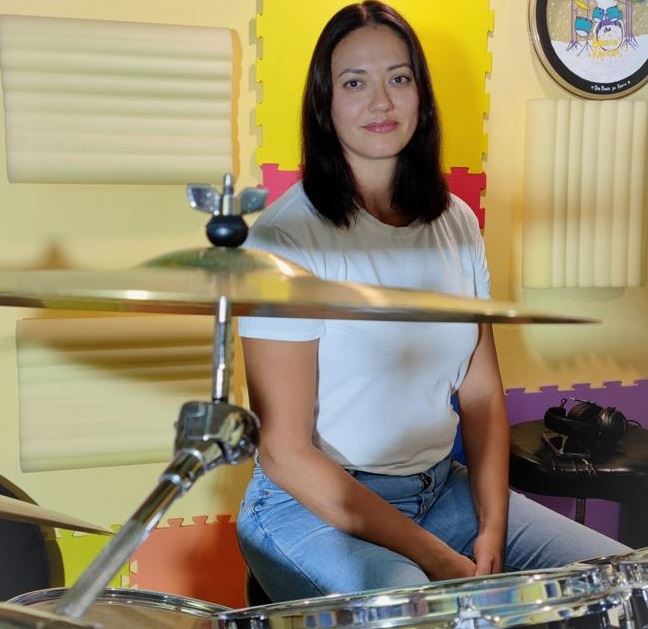 For now, Anika is sticking to software. Based in her home city of Sofia, Bulgaria, she is a software engineer in mobile servers and web at Milestone Systems. Like any development job, hers is a collaborative role.
The average work week involves coding, testing products, discussing new features, and working with teams inside and outside the company to solve problems. In some ways, it is not that different from customer-facing roles in that the job requires skills in communication and emotional intelligence.
The problem-solving element appeals to Anika most. "My background is math. I really enjoy solving math problems. Programming is solving problems too."
School never stops for software engineers. "Technology is changing and evolving all the time and we have to stay up to date," says Anika. "Developers study all the time, and they have to keep up with new trends."
Engineering Challenge
One way that Milestone engineers get to test out their newly acquired knowledge is through the annual Engineering Challenge, a two-week blitz where they are given the freedom to code whatever they want. The 2021 edition is almost finished, with participants set to present their work on November 19.
For Anika, the Engineering Challenge is an opportunity to experiment with emerging technologies in the hope of spotting new products and offerings for end users. "In our world, we develop software that is supposed to be useful and used by as many people as possible. That's what gives you satisfaction."
The road to becoming a software engineer started at elementary school, where Anika excelled at mathematics. She went on to study at Sofia Mathematics High School before getting a degree in informatics at Sofia University.
Anika describes her younger self as a bit of an outsider, listening to alternative music and taking up lots of crafty, artistic hobbies. "I could have been a painter or a singer," she says. "But my mother was a software engineer and I kind of followed in her footsteps."
Her mother, now retired, worked in software engineering at a time when the field was starting to take the form it has today. "She has been programming her whole life," says Anika. "She knows a lot of stuff and I admire her for that and wanted to be the same."
To help finance her studies, Anika worked as a fashion model, doing photo shoots and runway shows. While many of the designers and fashion houses she worked for were small, she modelled for some well-known brands including Armani.
But modelling was never going to be a full-time career for Anika.
The road to Milestone
After graduating, Anika worked in various web development and software engineering roles. In 2008, she started working with a firm that contracted programmers to work at other companies. One of the companies that Anika was assigned was Milestone.
In 2014, she gave birth to her daughter and went on maternity leave. When she decided to return to engineering work in 2016, Anika took up a full-time job with Milestone and has been here ever since.
When asked what motivated her to join the company, Anika points squarely at the people. "In Milestone, the people are really cool. It's easy to work with them, it's easy to talk to them," she says. "The people are one of the main parts in your job. You spend so much time with them that they kind of become your family."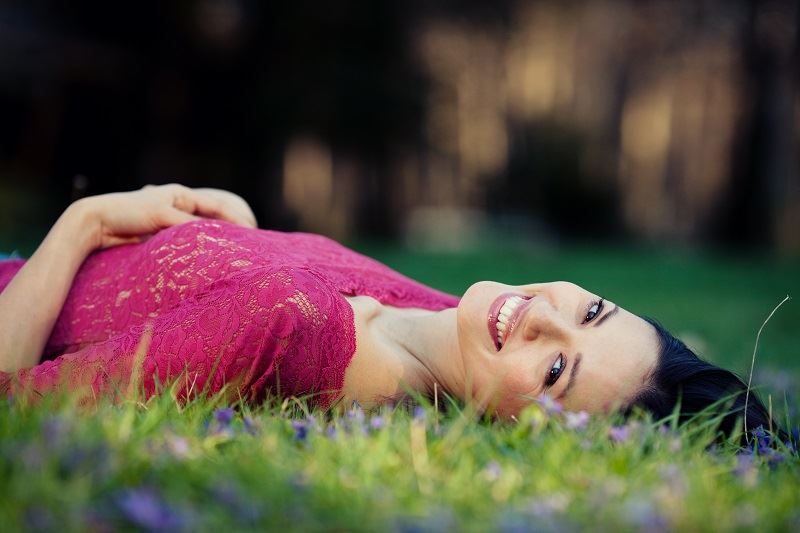 Women are a minority in software engineering, with over 90% of respondents in the latest Stack Overflow Developer survey identifying as men. To create greater diversity in the field, Anika says the solution lies in addressing broader societal issues, such as the gendering of goods for children.
"For example, don't sell girls clothes that are not fit for children to play with. A three-year-old toddler doesn't need skinny jeans. They need baggy clothes that are comfortable for running around," says Anika.
Weeding out systemic issues like gender stereotyping would help young girls and boys "develop their skills and find what they like and what they're able to do", according to Anika.
Reflecting on her career to-date, Anika doesn't single any big-ticket moments as a highlight. It is the small wins that give her the most satisfaction.
"When I fix a bug that has been driving me crazy for three days, I feel enormous joy," she says. "If I finish a task on time, I feel good. When I manage to help somebody with their problem, I feel good. It's the small things."
Ready to see what we have to offer with smart video technology? 
Book a demo