Interessert i å kjøpe Milestone-produkter?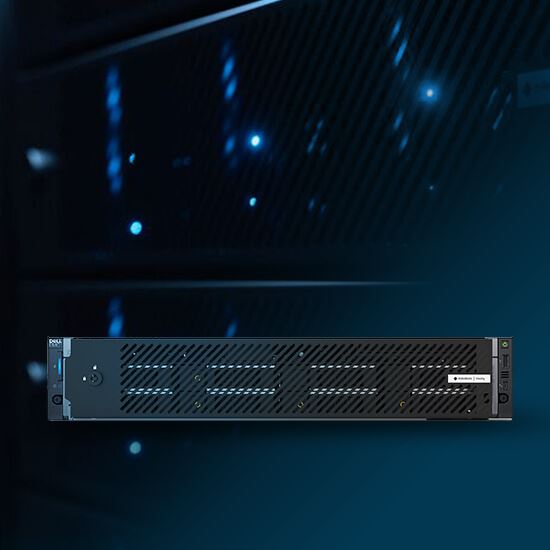 Hvorfor Husky IVO 1800R?
Ultimat gjennomstrømming og lagring
for kritisk overvåking.
Husky IVO 1800R (Rack) er optimalisert for høy gjennomstrømming, utvidet lagring og fleksibilitet. Dette er det ideelle, luksuriøse valget for større og komplekse kritiske videoinstallasjoner
som flyplasser, kjøpesenter og transportsentre.
Få enda mer fra XProtect®
En servergrads, 2U rackmontert enhet med kraftige
komponenter og full redundans
Skalerbar for fremtiden
Fleksible lagringskonfigurasjoner og utvidet
kamerakompatibilitet
IDEELT FOR DISSE LØSNINGENE
Kjøpesentre og større butikker
Store installasjoner som sørger for
sikkerhet og kriminalitetsforebygging
Flyplasser og transportsentre
Avanserte 24/7-installasjoner som overvåker sikkerhet, trafikk, og adgangskontroll
Byovervåkning
Byovervåkning i stor skala som inkluderer trafikk og sikkerhet
HAVE A CLOSER LOOK
AT HUSKY IVO 1800R
Overview of front components and features
Bezel lock
Drive bay 2 (12 x 3.5" hard drive slots)
Drive bay 1 (12 x 3.5" hard drive slots)
System health and system ID indicator
Drive indicator
Drive status
Drive activity
Left release latch
Right release latch
USB 2.0
Power button
iDRAC direct indicator
iDRAC direct micro-USB port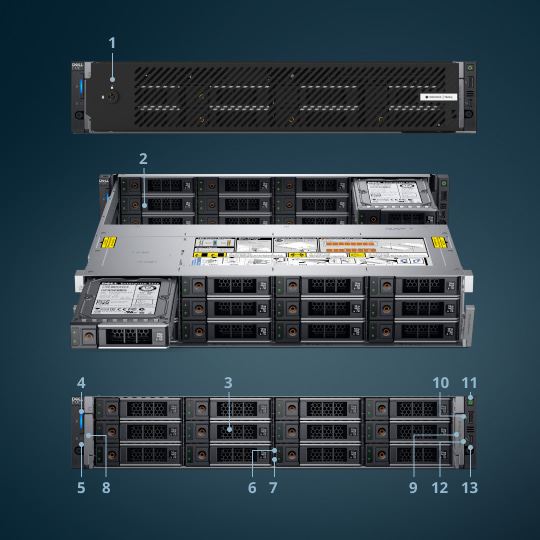 Overview of back components and features
System identification button
DB9 serial com port
VGA port
iDRAC9 dedicated network port
2 x USB 3.0 Type-A
NIC port 1
NIC port 2
LOM riser NIC port 1
LOM riser NIC port 2
Power supply unit 1
Power supply unit 2
Information tag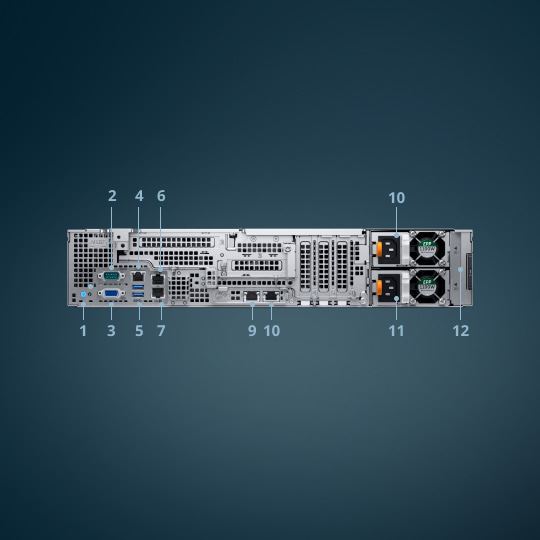 HUSKY IVO 1800R FUNKSJONER OG SPESIFIKASJONER
• Videogjennomstrømming på opptil 1800 Mbit/s
• Støtter opptil 250 kanaler*
• Lokal lagring på opptil 384 TB på 24 interne harddisker


*Basert på videodatastrøm på 1080p, 30 FPS, 5-8 Mbit/s/kanal, med bevegelsesdeteksjonsopptak.
• Intel Xeon 16-Core CPU
• 32 GB DDR4 RAM
• Opptil 24 x 3,5" harddisker med varm tilkobling
• Tilgjengelig konfigurasjon med 12 eller 24 harddisker
• RAID-kontroller med flere funksjoner
• iDRAC9 fjernstyring
• 2U rackmonteringsdesign
• 1100 W opptil 94 % effektiv (platinum) redundant med varm tilkobling
• BTU-klassifisering: 1635,4 BTU/t
Husky IVO produktveiledning
FÅ HJELP TIL Å KONFIGURERE INSTALLASJONEN
Dette verktøyet er tilgjengelig med en My Milestone-innlogging, og hjelper med å anbefale det beste Husky IVO-produktet som passer ditt kameraoppsett og dine arbeidskrav – for i dag, og for fremtiden.
Få veiledning
Har du et spørsmål om Husky IVO? Vi er her for å hjelpe deg.
Kontakt partnerne våre
Interessert i å kjøpe Husky IVO og andre Milestone-produkter?
Sjekk ut resten av Husky IVO-porteføljen
Denne fleksible og skalerbare serien har alt du trenger.