Get more flexibility with the Milestone Husky X series of Network Video Recorders
tirsdag, 4 desember 2018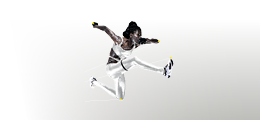 Forfatter: Toyah Hunting
Product News
We continuously try to help our customers boost performance and get better value for money. We want to be able to support more advanced XProtect® VMS and enable users to benefit from hardware upgrades, and hardware accelerated video processing.
That is why it will no longer be possible to buy any of the Husky M series – neither
for new nor for extension sale - after June 30, 2019.
For more information about the M series' end-of-life, as well as key dates, check out the Price List on MyMilestone or this overview of the M series EOL
Which products do we offer instead?
The Husky X series NVRs offer more flexibility and scalability by making it possible to choose product variants, storage sizes and XProtect VMS versions. The X series NVRs can be used as stand-alone NVRs or plug into existing installations, offering great deployment flexibility.
After the initial pre-order period for Husky X2, we are opening up for direct orders and shipment of Husky X2 units on Dec 7.