New 2017 R3 Price List
tirsdag, 5 september 2017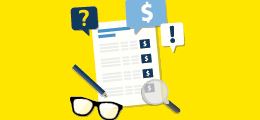 Forfatter: Toyah Hunting
Product News
The upcoming 2017 R3 Product Update comes with a few, but important changes to our Price List:
XProtect® VMS
New AAC licenses:
To enable AAC audio, one AAC audio license per concurrent XProtect Smart Client using AAC audio is required. Two AAC audio licenses are included in the Base License.
Do you need additional AAC audio licenses? They are available in packs of 50 licenses.
Husky™ NVRs
Husky M10 limited availability:
On October 1, 2017, the Husky M10 NVR will move into limited availability, meaning the unit will be available for extension sale only. Upon limited availability, only customers who have already purchased an M10 will be able to order a new M10, pending available inventory.
On December 31, 2017, the unit will be discontinued and it will no longer be available for purchase.
Sign into MyMilestone to access the Price List