Milestone Husky IVO™
Zorgt ervoor dat u uitgerust bent om meer te bereiken
De Milestone Husky IVO™-serie heeft zes producten voor installaties van een winkel op de hoek tot stadions.
Geïnteresseerd in het bestellen van Husky IVO of hebt u een vraag?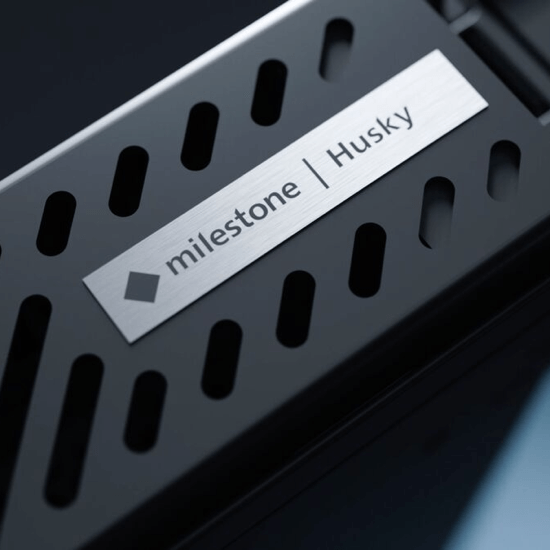 Ervaar flexibiliteit en schaalbaarheid van het volgende niveau
Aan bijna al uw huidige en toekomstige oplossingsbehoeften kan worden voldaan met de Husky IVO.
Welke uitdagingen lost u vandaag op? Complexe installatie, maximale uptime, opslag van kritieke gegevens? Het ontwerp van de Husky IVO is het resultaat van uitgebreide feedback van onze partners. Het resultaat is dat er voor bijna elke behoefte een Husky IVO is.
Controleer of Husky IVO beschikbaar is op uw locatie
en vergelijk producten
Husky IVO-productgids
KRIJG HULP OM UW INSTALLATIE BETER TE CONFIGUREREN
Deze tool is toegankelijk met een My Milestone-aanmelding en helpt bij het aanbevelen van de best passende Husky IVO voor uw camera-instellingen en zakelijke vereisten, voor nu en in de toekomst.
Wereldwijd ondersteuningsnetwerk van Milestone Systems
Optie voor ondersteuning ter plaatse
Eén aanspreekpunt voor VMS en hardware
Standaard vijf jaar garantie op alle apparaten in deze serie
Krijg wat begeleiding
Hebt u een vraag over Husky IVO? We zijn er om u te helpen.
Neem contact op met onze partners
Wilt u de Husky IVO en andere Milestone-producten kopen?