Integrated Video Analytics with SAIMOS
dinsdag, 21 januari 2020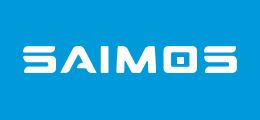 SAIMOS Video Analytics integrated into XProtect
If you're interested in seamlessly integrated Milestone XProtect video analytics, we have good news for you! SAIMOS has been integrated into Milestone Management Client and the Smart Client, enabling users to do all configurations within the Milestone environment instead of switching between applications.
The solution is scalable from enterprise systems including virtualized environments, down to small local installations and cameras already configured within XProtect. The setup for SAIMOS Video Analytics takes a maximum of 4 steps when using our easy-to-use configuration wizard and every channel will automatically have rules and alarms setup between SAIMOS and XProtect which saves valuable efforts and time.
Custom development possibilities are endless but we believe that the SAIMOS C3 CORE license, the special flavor license model for the entry level combined with XProtect, will potentially cover 95% of customers' needs in respect to functionality.
For more details and demo license, click here or simply ask your trusted Milestone partner.
SAIMOS Video Analytics offers the following standard products:
2D & 3D Counting and Heatmapping
Perimeter protection
Object detection / Loitering
Scrambler
3D Gate
Face Analytics
How to use SAIMOS Video analytics? Here are some examples:
Detects intruders at an early stage
Define observation areas with possible combinations for retention time, speed and direction of movement
Advanced events filtering using AI to avoid false alarms Object detection / Loitering
Simple configuration by defining the desired minimum and maximum object size Scrambler
Can be connected to existing access control systems