Nu kunt u de privacy van mensen beschermen zonder de beveiliging in gevaar te brengen
dinsdag, 16 januari 2018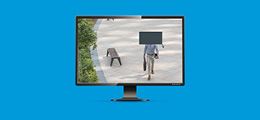 Auteur: Toyah Hunting
Product News
Privacymaskering is een functie die we in onze eerste productupdate van het jaar introduceren. R1 2018 komt 20 februari uit.
Terwijl privacy-regelgeving op basis van het soort installatie en plaats behoorlijk aan het veranderen is, blijft het cruciaal dat installaties uitgebreide video-opnames hebben om bezit en mensen te beschermen zonder dat de privacy-regelgeving wordt overtreden.
Onze privacymaskeringsfunctie maakt het gemakkelijk en economisch om beveiliging te maximaliseren zonder de privacy aan te tasten. Het ondersteunt een onbeperkt aantal streams, werkt in zowel live als opgenomen videomodus en is in het VMS ingebouwd, dus zonder extra kosten voor een externe maskeringsoplossing. Zorg dat uw klanten voor maximale beveiliging en volledige privacybescherming gaan met deze ideale privacymaskeringsoplossing.
Hoe werkt privacymaskering?
Met deze functie kan de gebruiker bepaalde delen van een beeld selecteren en maskeren om privacy te beschermen, bijvoorbeeld bij private bezittingen, woningen of nummerplaten die niet gesurveilleerd mogen worden. Men kan vervolgens, afhankelijk van de specifieke wensen, kiezen of de maskers permanent of verwijderbaar moeten zijn. Zo zal wat achter het masker zit alleen met de correcte gebruikersgegevens zichtbaar zijn. Bijvoorbeeld voor onderzoek.
Hoe het werkt
Onze nieuwe privacymaskeringsfunctie is uitgebreid regelbaar en geeft de gebruiker volledige controle. Selecteer het te maskeren gebied, kies een maskertype (permanent of verwijderbaar), kies het maskeerniveau (van wazig tot geheel grijs) en bepaal wie het masker mag verwijderen indien nodig.
Zodra men een masker (permanent of verwijderbaar) instelt, wordt het onderdeel van de opgenomen video en zal niet veranderen door wijzigingen in instellingen nadat de video opgenomen is. Bijvoorbeeld, verwijdering van een masker voor onderzoek gebeurt door het invoeren van de aanmeldgegevens van een geautoriseerde gebruiker en heeft een tijdslimiet, waarna het masker automatisch opnieuw wordt toegepast. Hierdoor blijft de privacy beschermd terwijl bewijsmateriaal beschikbaar en authentiek is.
Bekijk onze volledige Product Update R1 2018
eLearn nu
Verken de XProtect 2018 R1 Update functies om de voordelen beter te begrijpen.