AXIS Optimizer voor Milestone XProtect® ontgrendelt geweldige Axis-functies en gebruikerservaringen
dinsdag, 16 januari 2018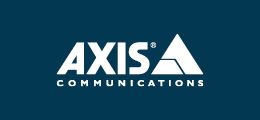 Auteur: Toyah Hunting
Partner News
Sommige Axis apparaten hebben functies die extra plug-ins nodig hebben om optimaal in XProtect te kunnen draaien. Tot op heden waren systeemintegrators van XProtect-eindgebruikers zelf verantwoordelijk voor het zoeken, installeren en configureren voor een reeks Axis plug-ins behorende bij Axis apparaten op hun netwerk. Een tijdberovend en lastig te beheren proces, ongeacht of het netwerk duizenden, honderden of slechts enkele apparaten omvat.
Met deze nieuwe tool van Axis biedt u eenvoudig de beste gebruikerservaring dankzij zowel het optimaliseren van de integraties tussen Milestone en Axis apparaten als het stroomlijnen van installatie en onderhoud. Het bespaart u en uw klant veel moeite door huidige en toekomstige plug-ins voor Axis apparaten beschikbaar voor eindgebruikers te maken.
Waarom de AXIS Optimizer for Milestone XProtect gebruiken:
AXIS Optimizer for Milestone XProtect biedt een eenmalige installatie voor alle relevante benodigde plug-ins voor Axis apparaten in uw netwerk. Het ontgrendelt alle functies en mogelijkheden in zowel het Axis apparaat als de XProtect en voegt daarmee waarde toe voor systeemintegrators, beheerders en gebruikers.
Ervaar het optimale als Axis apparaten en functies op XProtect draaien en wees er zeker van dat Axis apparaten optimaal binnen XProtect functioneren.
Stroomlijn het zoek-, installatie- en configuratieproces: bespaar aanzienlijk veel tijd doordat Axis plug-ins niet langer handmatig gezocht, gedownload, geïnstalleerd en geconfigureerd hoeven te worden.
Dit is de eenvoudigste manier om rechtstreekse, gemakkelijke toegang tot de nieuwste Axis plug-in versies voor XProtect te verkrijgen.
Kenmerken AXIS Optimizer
Axis Optimizer for Milestone XProtect is een plug-in manager die een reeks Milestone plugins bevat. De eerste versie zal de volgende plug-ins en integraties bevatten:
Ontkrommen
Radar
Bediening via scherm
Wiper
SpeedDry
Axis Camera Assistant
Waar vindt u dit?
De Axis Optimizer is verkrijgbaar via Milestone's Solution Finder. Het is onderdeel van de Milestone installatie voor nieuwe gebruikers en moet door bestaande gebruikers gedownload worden.
Noteer wel dat nog niet alle kenmerken in XProtect geoptimaliseerd zijn, zoals de AXIS Q86 PTZ Network Camera-serie.