Free MIP SDK eLearning now available
maandag, 8 mei 2017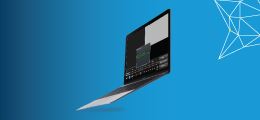 Auteur: Toyah Hunting
eLearning
Milestone Learning & Performance is committed to empowering the Milestone Developer Community to be successful integrating their applications into Milestone XProtect® products or to integrate XProtect features into their applications.
The 'Developing with the MIP SDK' curriculum is a set of free eLearning courses that helps developers:
Recognize different possibilities that the MIP SDK provides by examining successful integrations created by third-party integrators and by the Milestone Custom Development team
Determine the best design approach to accomplish specific goals, including occasions where you can accomplish your goals with the native, out-of-the-box XProtect functionality
Install XProtect Corporate and the MIP SDK and then configure a test-bed with simulated cameras
Explore the MIP SDK documentation, catalog and code samples
Develop Component and Plug-in integrations that accomplish commonly requested tasks with the MIP SDK
Two courses currently available
Getting Started with the MIP SDK
This course targets decision makers and integration developers new to the MIP SDK and takes about 45 minutes to complete. This course covers how to get started designing an integration, downloading and configuring a MIP SDK development environment, and then examines a sample application.
Developing MIP SDK Component Integrations
This course targets software developers new to MIP SDK and takes about 45 minutes to complete.
The MIP SDK comes with a robust set of tools to create integrations to the XProtect® VMS suite. This course covers Component integrations, which are .NET-based standalone applications that interface with the XProtect VMS. After you complete this course, you will be able to:
Open and run the MIPLibrary template
Manually and programmatically log into an XProtect VMS
Select items like cameras and other devices
View video
Listen for and trigger events
"The two courses we currently offer give a great initial introduction and a level of detail comparable tO instructor-led classes," says MIP SDK Team Lead Peter Posselt Vergmann.
New MIP SDK courses in the pipeline
We are constantly looking for new ways for partners to learn about and use the MIP SDK. The following courses are under development:
Developing MIP SDK Plug-in Integrations (in process)
Extending XProtect with Built-in Features (in process)
Exploring MIP SDK Success Stories (in process)
Find available courses in the "Developing with the MIP SDK" eLearning category on the Partner Learning Portal