Reduce Data Protection Risks with our VMS Data Privacy Training
vrijdag, 31 januari 2020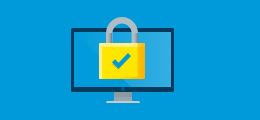 Different data privacy policies worldwide require organizations using video management systems (VMS) to take a proactive approach in protecting personal data in all stages of data processing and storage. While the GDPR applies to the European Union, it also affects companies that do business there. Many international companies with employees or customers in Europe are feeling the effects of complying with the GDPR. In fact, a survey by Gartner found that nearly 70 percent of executives from various industries indicated that privacy regulations were a top risk facing their organization.
As the risks of noncompliance are big, with hefty fines up to 4 percent of the company's worldwide annual revenue, the importance of understanding the complexities of compliance with privacy regulations grows. Consequently, adding more budget dollars toward effective risk-mitigation that ensure internal capabilities to identify private data and handle it safely, is increasingly important.
Training is an effective way to understand how complex privacy regulations, like the GDPR, apply in a video surveillance setting. Data controllers, including operators, security officers and system administrators, should learn how to identify and protect personal data. As it is this combination of details that makes the information sensitive.
Secure your video surveillance policies
Context matters in video surveillance, so it's critical for VMS administrators and operators to be trained on following the company's video surveillance privacy policy. A policy should describe how the system is operated, how personal data is used, and what data protection safeguards are in place. It is important to consider when and where you monitor, as it might be places that reveal sensitive details about health, race, sexual orientation, and religious and political beliefs, that all have strong privacy protections.
Data privacy laws also govern the chain of custody, which is the chronological record of the sequence of custody, control, transfer, analysis and disposition of electronic evidence. Consequently, if you for instance share evidence after a criminal incident, exported data leaving the surveillance system ending up in the wrong hands is a critical privacy leak.
VMS tools can be used to protect monitored individuals and exported data, including password protection, digital signatures, and privacy masking of people who are irrelevant to the evidence.
Start your education today
It is a top priority for Milestone to minimize customers' exposure to risk by ensuring that our software is secure by design, secure by default and secure by deployment. Follow our ongoing efforts to secure installations here, and make use of resources like Milestone's GDPR Privacy Guide and general Privacy Awareness training to develop your own training programs.
Start educating operators, security officers and system administrators right now with our free eLearning courses on Privacy and Cybersecurity here.