Partners onthullen hoe zij het zakendoen met Milestone ervaren
maandag, 4 december 2017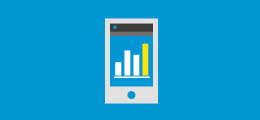 Auteur: Toyah Hunting
Partner News
De resultaten zijn binnen: Milestone partner-enquête 2017
Dank u! We zijn erg dankbaar dat u het deelnemen aan onze jaarlijkse partner-enquête belangrijk vond. We willen graag inzicht hebben in hoe u, als onze partners, Milestone, onze producten en innovatie ervaren. Uw feedback gebruiken we om te zien of de resultaten aan de verwachtingen voldoen en om te identificeren waar individuele bedrijfsonderdelen verbeterd kunnen worden – evenals Milestone als geheel.
We zijn erg tevreden met de resultaten van dit jaar. Het responspercentage is verdubbeld dit jaar, en we kregen input van resellers, integrators, distributeurs en Alliance-partners uit 130 landen. Deze resultaten geven ons een hoop werk– wat ook de bedoeling was. Ze helpen ons de mate van tevredenheid over verschillende gebieden in te schatten en de tevredenheid over Milestone ten opzichte van anderen te benchmarken.
De resultaten in een notendop
Onze scores laten zien dat we het veel beter doen dan vorig jaar en, bovendien, vergelijkbare bedrijven overtreffen.
Vaak worden we gezien als een betrouwbaar open platform dat u anderen zou aanraden.
Ons Channel Partner Program wordt als een leuk initiatief gezien maar u zou willen dat interacties en aanvragen beter en tijdiger opgevolgd worden.
Voor het kiezen van een VMS fabrikant noemt u het vermogen om aan de eisen van eindgebruikers te voldoen, camera-ondersteuning en integratie met andere systeemoplossingen als essentiële invloedsfactoren.
"Het resultaat van dit jaar is uitermate positief. We zien een forse stijging van de score in een reeks van gebieden. Ook onze Net Promoter Score – een tool om klantenloyaliteit te meten – is enorm verbeterd. Maar toch moeten we ernaar streven het nóg beter te doen" vertelt Milestone's producten-VP Jesper Just Jensen.
Trends om in de gaten te houden
O.a. video-analyse, toegangscontrole en cloud services noemt u als ontwikkelingen die momenteel onze bedrijfstak en markt vormgeven. Zowel toegangscontrole als nieuwe compressieformaten zijn nu belangrijker voor u dan in 2016.
Hier is wat Milestone APAC VP Benjamin te zeggen heeft over de vijf trends die in 2017 onze bedrijfstak vormgeven
Wat u graag verbeterd zou zien
Natuurlijk zijn er gebieden waar verbetering nodig is. Als gebieden die onze extra aandacht behoeven noemt u bijvoorbeeld business die dankzij Milestone gegenereerd kan worden en het rendement van Milestone-partner zijn.
Over de algemene scores voor onze NVR's zijn we tevreden. De resultaten tonen dat het voor distributeurs en partners vooral belangrijk is dat de mogelijkheid om aan de behoeften van eindgebruikers te voldoen in onze NVR's verbeterd wordt. Sommigen vragen om een beter instapmodel NVR, maar applaudisseren tegelijkertijd de grotere. Resellers zijn over 't algemeen meer tevreden over onze VMS dan over onze NVR's.
U wilt snellere en meer proactieve verkoop- en technische ondersteuning en noemt lange responstijden als probleem. Als we het over Learning and Performance hebben bent u tevreden over onze online trainingen. Sommige partners waren echter ontevreden over de aan training verbonden kosten voor nieuwe certificaties.
U wilt vaker van ons horen
"Ik zou graag vaker van jullie marketingteam willen horen en niet alleen op vakbeurzen en MIPS-achtige events: Meer interactie tussen onze verkoopteams, webinars en gezamenlijke events", vertelt een Alliance-partner. Sommige partners menen dat Milestone niet erg zichtbaar op de markt is en zouden graag meer reclame zien.
We bedanken u en al onze partners die de tijd namen hun pure en ongefilterde mening te geven over onze producten, de huidige markt en hoe het is om zaken met ons te doen. We zijn erg trots op de fantastische resultaten dit jaar, die ons ver boven het gemiddelde doen uitsteken. Maar uiteraard duiken we diep in de feedback van 2017 om precies te kunnen bepalen hoe we ons kunnen blijven verbeteren en uw favoriete VMS- en NVR-partner te blijven.