New MIP SDK released, check out what's new!
zondag, 3 juli 2016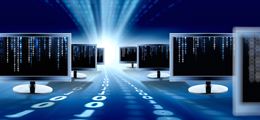 Auteur: Mikkel Løcke Winther
Product News
A new version of MIP SDK is now available. MIP SDK 2016R2 comes with more support functions and code examples
The Configuration API will offer extended options for solution partners to do integrated management. It will enable partners and end customers to do optimized configuration deployment tools and management applications. It will also help service providers efficiently provision and manage customers in hosted environments.
Extended MIP SDK support for:
Camera management
Role and user administration
Rights management
Storage management
Mobile server load balancing
The following will be included in the documentation:
Code examples, like an updated version of the Milestone Configuration API Client
Examples to manage users from a browser or the Milestone Smart Client
This screenshot of the Config API Client illustrates what's possible with the extended Configuration API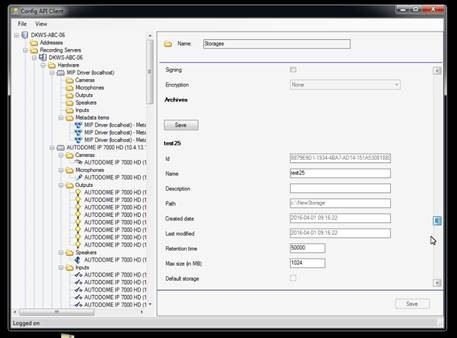 Two samples have been added to the MIP SDK:
Smart Client AddUser
Video Viewer without Admin
Configure camera motion detection
It is now possible to manage the camera motion detection setup and privacy mask as one item. This allows an operator to adjust the sensitivity.
The motion API has the following properties:
Grid Size (as 2x2, 4x4,8x8,16x16, 32x32, 64x64)
Motion Mask - Privacy Mask
Sensitivity
Threshold
Key-frames only flag
Process image every ms
Detection method (normal (100%), optimized (25%), fast (12%))
Generate metadata flag