Use MyMilestone
Thursday, 7 January 2016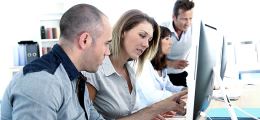 Author: Bas van Wijk
Partner News
MyMilestone is the portal for you if you want to access key tools which help you promote, build or improve your solution or integration.
On my Milestone you can find links to information that is relevant to you and your business so you can more easily work with Milestone. You can for instance download the MIP SDK, the solution entry form and get access to sales and marketing tools.
You need a log-in in order to use MyMilestone. Contact partner@milestonesys.com if you are having troubles logging in.