Solving the Challenges of Video Data
Thursday, 1 October 2020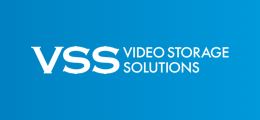 High-megapixel cameras can have a profound impact on the storage capacity of a video surveillance solution. The use of high-megapixel cameras can quickly consume storage space while bandwidth constraints can affect video clarity. IT appliances that are being used for video applications do not have the efficiency or reliability to handle the large amount of data high-megapixel cameras produce – only IP appliances built specifically for video surveillance have the ability. Compliance requirements can also change from one year to the next, meaning that storage systems need to have additional capacity to accommodate future scalability.
Customer needs
Reliability – Customers require reliable solutions for critical and senstitive data to accomplish the needs they require, such as always-on video recording or video analytics.
Efficiency – For video solutions, efficiency and performance features are necessary for customers to have peace of mind that their solution is working correctly.
Scalability – As businesses continue to grow and complaince requirements constantly change, businesses need a video surveillance solution that has the ability to grow with the company without the need to replace current appliances.
How can the problem/challenge/issue be solved?
VSS offers pre-engineered IP appliances built specifically for video applications, not IT appliances trying to run video. VSS appliances also use the latest Intel and Milestone technology to deliver the performance and scalability required for today's video surveillance needs.
What can VSS and Milestone Systems deliver to help improve the use-case?
Reliability – The combination of highly resilient VSS appliances, Milestone VMS provides users with the reliability necessary for entry-level to mission-critical projects. Efficiency – VSS appliances utilizes the latest Intel® Xeon® Scalable processors and Milestone XProtect software to ensure efficiency and performance is always achieved. Scalability – VSS has your future in mind, which is why they offer appliances that are among the most scalable video appliances on the market.
Read more: https://videoappliances.com/