Introducing Our New LEARNING YouTube Channel
Thursday, 1 October 2020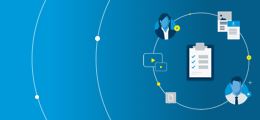 Milestone is launching a new YouTube channel: Milestone Systems Learning
All the well-known video tutorials, demos and educational webinars guiding you to task solving on XProtect, will be moved to the new channel for easy access and overview.
Therefore, we will clean up the existing Milestone Systems YouTube channel, leaving it to be purely marketing communications. Consequently, it is important that you update your YouTube link if you have used Milestone's tutorials and demos on YouTube earlier.
Milestone Video tutorials are relevant for you to use when you need quick guidance/training for a specific task and prefer narrated videos to our more detailed eLearning offering. If you are looking for deep dive educational training, have a browse through our extensive eLearning portfolio here.
Happy Learning!