Get A Complete System Setup Overview in No Time
Thursday, 1 October 2020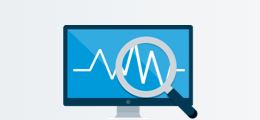 Ever been in the situation where you needed an overview of the technical system set-up in your XProtect VMS installation? Or maybe you couldn't remember how many cameras you've installed or their manufacturer –– and suddenly needed to know?
The good news is that Milestone offers an easy-to-use tool that provides you with all the answers.
The Milestone Diagnostics Tool is a system diagnostics tool included with all XProtect VMS products*. You can run it at any time on any computer that has XProtect installed. It gathers and displays detailed information about your XProtect system setup including ports, camera drivers, software versions, and hardware information. You can also see all your system's devices, including their models and manufacturers, no matter how big the system is. As well as diagnostic reports, the tool also collects logs and XProtect configuration data, making it ideal for troubleshooting a technical support issue.
*The Milestone Diagnostics Tool is compatible with XProtect® Corporate, XProtect® Expert, XProtect® Professional+, XProtect® Express+, XProtect® Essential+, XProtect® Professional, XProtect® Express, and XProtect® Enterprise.
How to get it?
The tool is automatically installed with XProtect versions 2017 R1 (11.1a) and later. Information about how to locate the tool and how to install it can be found in this KB article: https://developer.milestonesys.com/s/article/using-the-Milestone-Diagnostics-Tool
Or you can download the latest version of the tool directly from here: http://download.milestonesys.com/MTSKB/KB000002680/
For your convenience, Milestone has produced a small how-to guide to help partners and customers easily use the Diagnostics tool. You find the guide here: https://doc.milestonesys.com/sysarch/pdf/latest/en-US/MilestoneDiagnosticsTool_en-US.pdf