Spend Summer Getting Cloud Ready
Wednesday, 22 July 2020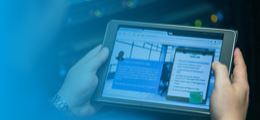 Milestone Cloud Fundamentals
Delivering on the promise of leaving no one behind on the cloud journey, the Milestone Cloud Fundamentals eLearning course explore the basic concepts of cloud computing and how they apply to both IP video surveillance in general and Milestone XProtect VMS in particular. The audience for this course is everyone that would like a better cloud understanding.
Communicating the value of XProtect on AWS
The 'Communicating the value of XProtect on AWS' course takes you through the Milestone XProtect VMS products offered on AWS Marketplace and will help you argue the benefits of the solution and explain how it provides value.
Deploying XProtect on AWS
If you want to get familiar with the AWS console, take the step by step guide and get a hands-on experience on what it takes to deploy XProtect on AWS with the new Deploying XProtect on AWS eLearning course. With that and our two new Getting Started guides for the Essential+ and Bring Your Own License (BYOL) on AWS, you will be equipped to assist customers on their cloud journey.
Designing XProtect on AWS
If you need to investigate the components and architecture that comprise XProtect on AWS products, and explore what to consider when dimensioning, networking, and expanding XProtect on AWS solutions the Designing XProtect on AWS course is the one for you.
All courses are available with a My Milestone login via either the Milestone Cloud solution webpage or the Learning portal on milestonesys.com.
Happy training!