Fixed! Hotfixes to the problems you experience most often
Friday, 20 March 2020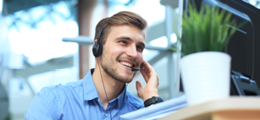 We occasionally experience bugs in our software and perform hotfixes to sort them out, before eliminating them in the next of the three product updates we release every year.
We have recently made the following hotfixes and troubleshooting articles. Click on the link to find out what to do if this is a problem you have experienced:
Article Summary
NEW Support Broadcast – the latest Hotfixes at your fingertips!
Did you know that you can now receive the latest news on Milestone Hotfixes, by simply following our Support Broadcast?
Login to Support Community: https://supportcommunity.milestonesys.com/s/group/0F90O000000UC2qSAG
Click on the Support Broadcast tab
Hit "Join Group" & select when you'd like to receive the Support Broadcast Digest via "Manage Notifications"
NEW Milestone Technical Support Webinar Dates 2020 - Local Language Milestone Technical Support Webinars!
Need help making the most of the Online Support Tools & Milestone Care? Or, do you need a helping hand with getting the best from Milestone Technical Support?
Look no further! Join a hands-on demo by Milestone Technical Support, designed for Partners and Milestone Care Premium Users. Get a full understanding of the support experience; what you can expect from Milestone Technical Support; how to use Milestone Care and Care Premium to its full potential and discover the benefits of Care within Milestone Technical Support.
Register for each 2020 local language webinar here: https://www.milestonesys.com/events/ - Type: Webinar & Search: "Hands-on Demo".
Or register directly via GoToWebinar:
English: https://register.gotowebinar.com/rt/7890134328275250700
Italian: https://register.gotowebinar.com/rt/7746080712851233804
Spanish: https://register.gotowebinar.com/rt/3142567364353037324
Dutch: https://register.gotowebinar.com/rt/9209080989165209612
French: https://register.gotowebinar.com/rt/5257960665984640268
Turkish: https://register.gotowebinar.com/rt/4728752525396437260
Husky RMA NEW TO My Cases – Husky RMA –you can now enter your Husky details directly in the web case form- Milestone Technical Support will enable the direct entry fields in the web case once the need for an RMA has been confirmed.
Milestone Technical Support Policy
We aim to provide consistent and predictable guidelines for product support availability from a product's release and through its lifecycle.
Here's what you can expect from us.
Do you have a question about how to use Care Premium with Technical Support?
Your most frequently asked Care Premium support questions answered. Check out the Care Premium Support FAQs