Computer Vision Made Simple
Friday, 20 March 2020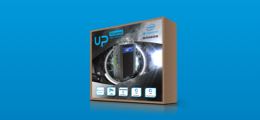 Did you know that cameras worldwide collect 2,500 petabytes of data every day? However, only a fraction of that is currently being analyzed to provide valuable insights.
Knowing that almost 80 percent of customers are less likely to shop at a retail outlet if they experience a long wait at the checkout lines, video analytics can provide increased profitability through techniques like people counting and heatmapping. And for many businesses, e.g. retailers, petrol stations, and banking, transforming surveillance from being cumbersome and inefficient to a real-time and predictive approach can be simple.
But in order to ensure success, organizations need a solution that:
Processes large amounts of data on-premise and integrates not only with large-scale software packages but also alarm and security systems
Is fast to set up and works with any cameras that are already in place
Is scalable, so when solutions are being rolled out – for example data on known shoplifters – it should be applied across multiple locations
Meets regulatory requirements for surveillance, such as GDPR
Reliably operates 24/7 on a robust industrial grade hardware
UP Xtreme Smart Surveillance
Early April 2020, UP Xtreme Smart Surveillance, the outcome of Intel's collaboration with AAEON, Milestone, and SAIMOS, will be brought to the market.
This new intelligent digital surveillance and security (DSS) solution will provide a powerful combination of established surveillance and analytics software, running on state-of-the-art hardware – ensuring ease of use, flexibility, and power in a small, ruggedized form factor. Milestone XProtect VMS software and SAIMOS Video Analytics will come preloaded on this new DSS solution, which offers users:
Reliability and high performance from a global leading VMS provider
Protection against internal and external cybersecurity threats
Flexibility and scalability, starting with up to 8 camera feeds (with thousands of models supported) and expandable by license upgrade to XProtect Express+
Convenient system access from anywhere, even on mobile
SAIMOS
The analytics part of the solution is provided by SAIMOS through SAIMOS C3 CORE. The software provides multiple useful features for business owners, including:
2D & 3D counting and heatmapping*
Example: To determine areas of a shop where people spend the most time
Facial analytics
Example: To blacklist shoplifters
Perimeter Protection*
Example: To detect when someone enters a restricted area
Dynamic Blurring
Example: To protect the privacy of customers
Object Detection*
Example: To detect objects blocking hallways
License Plate Recognition
Example: To open car park barriers for registered cars
* Up Xtreme Smart Surveillance comes pre-licensed with 4 channels SAIMOS C3 CORE selected from:
Perimeter (Intrusion, Loitering detection), Count (People Count, Heatmap), Object (Left/Removed Object)
Note: Extra licenses can be purchased from Saimos and updated in a second.
UP, an innovative brand of AAEON Technology
The solution is built on UP Xtreme hardware platform, an industrial-grade computing board that delivers power, a small form factor (only 129x190x78 mm), expandability, and is AI-ready. It allows performance rates of up to 4.4GHz and turbo clock frequency at just 15W. Powered by 8th Generation Intel® Core™ CPUs and fully supported by the OpenVINO™ toolkit, it's tailor-made to provide AI at the edge: capable of accommodating up to two Intel® Movidius™ Myriad X VPUs and boasting optional WiFi, Bluetooth, Long-Term Evolution (LTE) connectivity.
Intel
Intel's suite of silicon, software tools, frameworks, and libraries, provides a complete ecosystem to support the next generation of IoT video. Intel provides the CPUs, GPUs, vision accelerators, and developer toolkit upon which the solution runs, and acts as a catalyst in bringing partners like AAEON, Milestone Systems, and SAIMOS together.
Grab the offer and pre-order now