The next XProtect release is just around the corner
Friday, 12 April 2019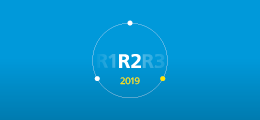 Author: Stephanie Kinch
Product News
The next XProtect release is just around the corner!
On June 19, we are releasing our second XProtect product update of the year, which focuses on responsible use of technology, new cybersecurity features, a simplified test license workflow, new audio functionalities - and more.
"Our second release of 2019 takes our XProtect VMS portfolio to the next level for a video management system that is even more enhanced and secure," says Frank Fugl, Director of Product Management. "With this release, we also encourage our users to use our software responsibly with a more comprehensive end-user license agreement."
Key improvements in the 2019 R2 release include:
Improved mobile security to minimize the exposure to cybersecurity threats
Simplified test license workflow to make it easy for partners to try before buying
Better device password management to simplify safeguarding routines
New audio capabilities for off-premise users
2019 R2 also marks the end of an era for Milestone, as we begin the retirement process of XProtect® Express and XProtect® Professional. This final release of the products also includes a brand-new Migration Assistant Tool and other supporting materials for partners who want to migrate existing installations to XProtect Express+ and XProtect Professional+.
"XProtect Express and XProtect Professional served the industry well for many years. Now, we are focusing on products built on a technology that is better primed for the future," says Frank Fugl. "XProtect Express+ and XProtect Professional+ are perfect candidates for long-lasting customer relationships."
Find everything you need to know about the 2019 R2 release in our official release brochure, here.