Milestone Migration Assistant Tool – coming soon!
Friday, 12 April 2019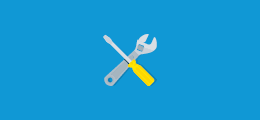 Author: Toyah Hunting
Product News
When we make changes, we also make sure to help our customers and partners adapt to these changes in the smoothest possible way. A new Migration Assistant Tool is available June 19, as the last versions of XProtect Express and XProtect Professional are released.
The Migration Assistant Tool is designed to assist resellers and system integrators and ease the process of migrating existing XProtect Express and XProtect Professional installations to XProtect Express+, XProtect Professional+, XProtect Expert or XProtect Corporate.
How can the tool assist you?
Because XProtect Express and XProtect Professional are built on a different technology VMS platform than the rest of the VMS products, migrating from one of the retiring products to one of the products listed above is to be considered and treated as a re-installation.
The new Migration Assistant Tool will assist in the migration by
replicating all devices in the current installation, so that they automatically appear in the new system
ensuring that all device names and configurations are transferred, eliminating the time and effort it usually takes to add and configure devices
moving over all existing users and their password information
reproducing existing Smart Client views, saving you the hassle of re-producing them in the new system
What will the tool not do?
Due to the different technology behind each of the product lines, some settings and concepts are fundamentally different and can therefore not be included automatically in a migration process. That is why the Migration Assistant Tool will not:
migrate the Media Database, Events and Rules, Alarms, permissions of users and roles, schedules and Maps
migrate the complete system in a 1:1 format
How can you get hold of it?
On June 19, you can find this tool in the Knowledge Base section on our website, along with a range of supporting materials like a migration guide and an interactive troubleshooting guide.