Progress in your partnership with Milestone
Thursday, 10 January 2019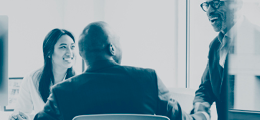 Author: Toyah Hunting
Partner News
Our Channel Partner Program is designed to rewardincreasing commitment to Milestone products and services. The better Milestone sales and product knowledge you have, the more benefits, sales incentives and rewards you get.
We are about to make it much more lucrative to become a Milestone partner, while still ensuring that you get more and more benefits as you progress within our program. This can unlock new ways for you to grow your business:
Get better discounts
Our tiered discount program rewards partners based on their loyalty to Milestone. You get a better competitive position with a higher profit margin on Milestone sales.
Gain access to the full Milestone product portfolio
Gold partners and above gets exclusive rights to
XProtect Expert– Designed for powerful live monitoring of larger installations
XProtect Corporate– Everything you need for 24/7 mission-critical operations
Meet your peers at the industry event of the year
Get free tickets to our popular and educating Milestone Integration Platform Symposium(MIPS)in EMEA, APAC or the US in 2020.
Experience the true value of partnership
Where and why are we successful together? Where can we improve? How can we help each other grow? Elevate your business by getting access to Milestone Global Bid Desk and our highly valued Partner Business Reviews (Platinum only) intended to strengthen our mutual success. This is where we share everything we know about our relationship to maximize efficiency.
Did you know that only registered Milestone partners get access to our amazing XProtect Professional+ product?
Sign up for our Channel Partner Program now
Are you eligible for an upgrade?
Check out the Channel Partner Program requirements and rewards here