Twenty Minutes for Excellence
Friday, 1 November 2019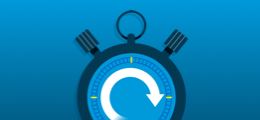 Our world is evolving faster than ever. Every day we're bombarded with information. But what do we actually need to take in? What's essential to know in order to continue to be high performers?
At Milestone, we're committed to our partners. Your success is our success. That's why we've asked four experts to share their essentials in a series of short webinars on skill mastering rightly named Twenty Minutes of Excellence.
We consider this series an important tool for top performers who want to become even better at improving business results.
As a valued Milestone Community member, you're invited to join us for Twenty Minutes of Excellence. You'll get to listen to exciteing new ideas, you'll be introduced to new perspectives, and you'll have the chance to talk to knowledge leaders.
Don't miss out on this unique opportunity. Exclusively for Milestone System partners and customers.
Sign up now to reserve your spot. Space is limited to 100 participants.
Twenty Minutes for Excellence: R3 webinar - What's new?
New releases come three times a year for a reason. One month after its premiere, it is time to dive in R3 2019. Learn more about all the exciting features of the last release this year.
Featuring: Murat Akalin, Solution Engineer, Emerging Markets, SEE
Date: November 8
Twenty Minutes for Excellence: Care Plus
Care Plus is no longer an add on. It's an essential for peak performance. Do you know the most frequent issues? Are you clear on the chain of benefits? Join the webinar to learn what our data reveals to be the most cost effective version of Care for each installation size. Hear five reasons why and how to present Care to customers on day one.
Featuring: Marina Tacheva (ICM CEE) and Yulia Kilimnik (ICM Rest NEE, Russia and CIS)
Date: November 13, CET 11:00
Twenty Minutes for Excellence: Customer Dashboard
How well do you know online systems that help resellers to monitor installations? What are the most repeated notification and what are their average return times? The Dashboard includes CarePlus 24-7. For what installation size is this the most cost effective? How does this relate to storage and our emerging Cloud solutions? How can this product increase your bottom line?
Featuring: Pavel Petrov Vanchev (Principal Test Engineer)
Date: December 11, CET 11:00