Get an integrated geospatial command and control center solution
Monday, 3 September 2018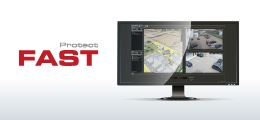 Author: Toyah Hunting
Partner News
FAST Protect's Management and Visualization Platform TERRA 4D v2.8 is now Milestone-certified.
TERRA 4D is an integrated geospatial command and control center solution that protects critical infrastructure.
It is an advanced Physical Security Information Management (PSIM) solution that facilitates incident detection by presenting complex information in a simplified geographical 3D context, offering operators superior situational awareness.
With TERRA 4D customers can reduce the risk of human error, improve their security response, protect existing security investments and reduce operating costs by converging all security cameras, sensors, subsystems, data sources and operating procedures into a single unified and structured platform.
With the integration of Milestone XProtect®, operators can now monitor and operate devices connected to XProtect® seamlessly from the TERRA 4D 3D user interface.
Learn more about TERRA 4D's key features on Solution Finder
Follow FAST Protect on LinkedIn