Sell what you know
Monday, 15 October 2018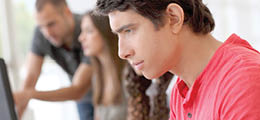 Author: Toyah Hunting
eLearning
Log into Milestone's Partner Learning Portal to access free training on the latest Milestone product releases, XProtect 2018 R3 and Milestone Husky X8.
XProtect 2018 R3
Discover the new product features and the challenges they solve. After completion, individuals in customer-facing roles will be able to describe the benefits of the XProtect 2018 R3 release, including:
New Log Server
Dynamic Device Event Handling
One-way Audio in the Milestone Web Client
Improvements to Scalable Video Quality Recording
Smart Map in the MIP SDK
Troubleshooting and Securing XProtect VMS with Server Logs
Discover how using the Server Logs node in the XProtect Management Client can help System Administrators track VMS activity, troubleshoot problems, and secure their systems. After completion, learners will be able to:
Adjust log settings and retention times to comply with organizational requirements
Identify server log components
Apply and clear log filters
Use System logs to view hardware, software, or communications information
Use Audit logs to monitor configuration changes and operator activity
Use Rule-triggered logs to create customized log messages
Export log entries for documentation
Milestone Husky X Series
Milestone's new line of customizable and scalable NVRs is here. Learn how to design, install, and configure the new Husky X8 with these two new eLearning courses:
Exploring System Design Options with the Husky X Series
This eLearning course introduces five sites with unique security requirements and demonstrates how the Milestone Husky X Series NVR was used in each configuration to support those requirements.
After completion, system designers and salespeople will be able to:
Describe how the Husky X2 can be used as a stand-alone, all-in-one NVR
Describe how the Husky series can expand an installation
Describe how the Husky X8 can be used in large-scale, distributed systems
Describe how the Husky X8 can be used in complex, high-availability systems
Describe how the Husky X8 can be used in multi-site, centrally-managed systems
Installing and Configuring the Husky X8
This course covers the preparation, installation, and configuration of XProtect on the Husky X8. After completion, field technicians will be able to:
Prepare and connect the Husky X8
Use the Windows OOBE and the Husky Assistant to set up your Husky X8
Looking for more free eLearning?
Milestone Video Tutorial page: Free videos show you how to design, install, configure, and use Milestone products and features
XProtect VMS Deployment Best Practice Guide: A reference document for technicians and engineers installing Milestone XProtect VMS (single to multi-server installations, medium complexity), and should be used as a technical design and installation guide when planning, installing, servicing, and expanding Milestone solutions.
Learning & Performance catalog: Detailed list of Milestone training and certification options