How will your Milestone hardware purchasing change?
Monday, 15 October 2018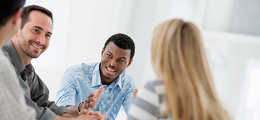 Author: Toyah Hunting
Product News
Expect a simpler purchasing structure
On January 1, we start applying a differentiated business model on appliances, while the software model remains the same. In short, software that is not embedded in a Milestone Husky™ NVR will remain within the current business model. You can find more information on the new appliance business model here.
Experience a new level of flexibility
This autumn, we launched the Milestone Husky X series of NVRs. The units in this new line-up can be customized to meet your specific surveillance needs and budget. Nothing has been pre-installed, and you are free to select the XProtect product version you want to go with it.
Sell more licenses and spend less time on servicing sold units
As a reseller, this equals a better chance of upselling licenses/XProtect versions to your customers. Also, as you can truly tailor the Milestone Husky NVR with your XProtect version of choice, you will spend less time on servicing the unit and can focus on your core business.
Use the flexible software option to sell more Milestone Care™
Now that customers can easily upgrade to other software versions, it is a good time to talk to them about the benefits of Milestone Care, the service and support program that takes best care of the product throughout its entire lifetime. Designed to give customers peace of mind, it includes operational elements such as online self-help, eLearning, investment protection, systems health assurance and direct phone support. Due to the new software flexibility, Care is more valuable than ever: it is now possible to upgrade the software on the box during the systems life time.
Learn more about Care here