Expect this at IFSEC in June
Thursday, 12 April 2018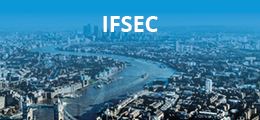 Author: Toyah Hunting
Event News
Like many of your peers and end users in the surveillance and video technology industry, you too are probably going to IFSEC International in London on June 19-21.
And like many of your peers, you want to see real life demos, showing you how the newest and best integrations and features actually work.
That's what you can expect from Milestone Systems at booth C340. Together with partners from the open platform community, we will show you cutting edge features and new integrations that have been added to our product portfolios.
Focal industries: Law enforcement, transportation and retail
Our industry leading VMS works for organizations of all shapes and sizes, with differing security needs. This year at IFSEC, we are highlighting what we have to offer law enforcement, the transport industry and retail sector. Based on a range of typical pain points from these industries - like how to scale an installation, ensure optimal performance, reduce cost and lower total cost of ownership - we show you how our VMS in combination with industry-leading technology providers can help keep people and premises safe.
Meet these partners and more at booth C340:

Don't miss our Pub Night, quiz and presentations
Our annual IFSEC pub night is a tradition that we are of course continuing this year. Pop by the Fox@Connaught's on June 19 at 5 p.m. for drinks, food and live music. Also, be sure to pick up a flyer for our quiz, where you can win exciting prizes.
Haven't signed up yet? Get your free IFSEC ticket here
Go to Milestone Systems' IFSEC landing page