Our Milestone Husky NVRs are about to take a big step forward
Thursday, 12 April 2018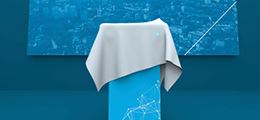 Our Milestone Husky NVRs have always been built to perform optimally with our XProtect VMS. Right now, we are working on making our range of NVRs even more flexible, scalable and responsive to the ever-changing business needs in the market.
We know that NVR buyers have projects in many shapes and sizes and that users need flexibility within their budget restraints. We are designing for the future and will be providing an even stronger Husky product portfolio offering.
Here's what to expect from the coming additions to our Husky range:
Unlock the full potential of XProtect VMS software
Expect remarkable performance and low TCO: The XProtect-optimized hardware designs will make our upcoming NVR units excel in their respective market categories. They will of course make use of hardware decoding for performance optimization and reduced TCO.
se the new Husky NVR in an array of ways to optimize cost and functional capabilities
Different installations and customers have different needs. Our upcoming Husky NVRs work as standalone NVR units or in centrally managed multi-unit installations. You can also use it as a recording server in an existing XProtect VMS installation as well as mix match different unit variants in the same installation, to meet different capacity and budget requirements.
Stay tuned for more information about our planned additions to the Milestone Husky range.