What's your partner discount in 2018?
Tuesday, 20 February 2018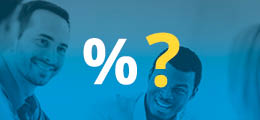 Author: Toyah Hunting
Partner News
The purpose of the Channel Partner Program is to reward you, our loyal partners, for your commitment to the open platform community. One way of showing our appreciation is enabling you to sell Milestone products at discounted rates. The more you sell, the better the discount.
Your new 2018 threshold went into effect in January. They are part of our ongoing quest to ensure that all partners are met with the same requirements and rewards, regardless of their location. If you sell a lot of Milestone products, you get a considerable discount. And if you don't, we'd like to help you sell more by introducing you to seminars and tools that can give you a better understanding of our product offering.