The new System Builder Program and how you benefit as a Milestone partner
Monday, 30 April 2018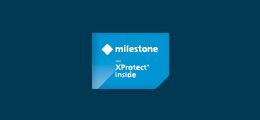 Author: Toyah Hunting
Partner News
The Milestone System Builder Program makes it possible for hardware and infrastructure vendors to build, market and ship hardware with pre-installed XProtect VMS software that can easily be upgraded to any XProtect version.
In short, it allows any customer to get off to a great start with the world's leading VMS. It enables customers to start right with XProtect Essential+ and upgrade without re-installing. And it makes it easier to design tailored solutions for selected segments and verticals.
Channel Partner benefits
System Builder partners may sell their hardware solutions with pre-installed XProtect VMS software through their own channel or use the Milestone channel. Regardless of the go-to-market model for the hardware, all XProtect VMS license sales will be made through the existing Milestone channel. As a Milestone reseller and integrator, you will benefit from easier deployments on hardware configurations that have been tried and tested.
With tested and validated hardware configurations from leading hardware manufacturers, increased choice of hardware, reduced system design costs and optimized onsite deployment and configuration, it will become easier for you as a Channel Partner to sell and deliver solution bundles. You can feel confident about doing this because the product is guaranteed to work and because the hardware has gone through a validation and benchmark test.
What's next?
The System Builder Program will gradually be rolled out during 2018.
Sign up for a 30-minute webinar to learn more about the System Builder Program and its first partners and products:

June 14, 13.30-14.00 p.m. CEST
By any chance headed to IFSEC International?
Come by our booth, we're showcasing the first products in the System Builder program.