Parking Spotter now a certified Milestone solution
Monday, 2 July 2018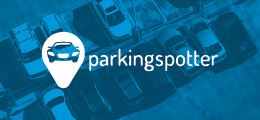 Author: Toyah Hunting
Solution Certification
Parking Spotter won the Milestone Community Kickstarter contest 2017.It is a great example of combining video and other technology to improve people's lives and create more efficient businesses and operations. And it has now achieved Milestone certification.
This application helps end-users find the closest available parking spot. It helps parking owners improve operational flows by analyzing video images from cameras installed inside a parking lot and gathering all parking places inside a city or country in a single app. In other words, it's an excellent example of
Through integration with Milestone, the solution can use streams from any of the 7000+ camera models supported by Milestone's open platform VMS. For integrators, this could be an upselling opportunity into existing airports, shopping centers, business center, fun park, stadiums and public parking accounts.
Find Parking Spotter in Solution Finder
Go to the Parking Spotter website