Who will win USD 65,000?
Tuesday, 16 January 2018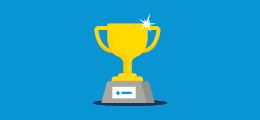 Author: Toyah Hunting
Partner News
Milestone's Community Kickstarter Contest 2018 invited coders and developers to come up with innovative integration ideas that push the boundaries of video management.
The contest is open to anyone with a unique idea. The only requirements are that the idea must be the contestant's own intellectual property and that the solution be created using the free Milestone Integration Platform Software Development Kit (MIP SDK).
The winning idea gets funding for development activities and go-to-market assistance valued at USD 65,000. This includes a cash prize of USD 10,000, solution design review and feedback, development support of the prototype, Milestone Solution Certification of the selected solution as well as marketing support and exposure.
This year, it's down to these three very interesting ideas:
Alert the right people: XProtect as an alarm server
Eric Bourque, Switzerland
Eric's idea is to make XProtect act as an alarm server that will enable it to send alarms to different monitoring stations. This would allow users to call people using pre-recorded messages and to send alarms to other supervision systems using protocols such as OPC, SIA/DC09 and VOIP.
Move your head to look in all directions
Soko Aoki, Japan
Soko's Kickstarter idea involved body-worn sensors and is based on integrating XProtect with 360-degree enabled cameras and head mounted display (HMD) in order to see omni-directions by just moving your head, using RTSP and MIP drivers.
Indoor location and wayfinding
Sean McDonnell and Dainora Bucyte, Denmark
Sean and Dianora's idea is providing indoor location and wayfinding by integrating XProtect and the cameras with a 'locator' based on HP Aruba using Bluetooth Low-Energy (BLE), Wi-Fi and GPS coordinates to deliver a rich mobile engagement experience.
The winner will be announced at Milestone Community Days (MIPS) 2018 in Las Vegas on February 20.
Parking Spotter helps end-users find the closest available parking spot. It helps parking owners improve operational flows by analyzing video images from cameras installed inside a parking lot and gathering all parking places inside a city or country in a single app. One member of the jury said: "This is a brilliant way to showcase how a fairly simple integration can prove great value." The solution has been named one of the 'TOP 30 Technology Innovations of 2017' by Security, Sales & Integration magazine.
Go to Milestone's Community Kickstarter Contest 2018 landing page