AXIS Optimizer for Milestone XProtect® unlocks great Axis features and user experiences
Tuesday, 16 January 2018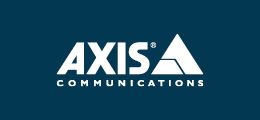 Author: Toyah Hunting
Partner News
Some Axis devices are equipped with features that require additional plugins to run optimally in XProtect. Traditionally, this requires system integrators or XProtect end users to manually manage the discovery, installation and configuration process for a range of Axis plugins related to Axis devices on their network. This process takes a lot of time and effort to manage, regardless of whether a network contains thousands, hundreds or even just a few devices.
This new tool from Axis makes it easy for you to provide the best user experience possible by optimizing the integrations between Milestone and Axis devices and features, as well as streamlining installation and maintenance. It saves you and your customer a lot of effort by making current and future plugins for Axis devices available to end users.
Why use AXIS Optimizer for Milestone XProtect:
AXIS Optimizer for Milestone XProtect provides a one-time installation for all relevant required plugins for Axis devices on your network. It unlocks all the features and capabilities in both Axis device and XProtect, bringing value to system integrators, administrators and operators.
Get the optimal experience when running Axis devices and features on XProtect and ensure that Axis devices function optimally within XProtect.
Streamline the plugin discovery, installation and configuration process: save considerable time by not having to manually search for, download, install and configure Axis plugins for your devices.
This is the simplest way to gain direct, easy access to the latest Axis plugin versions for XProtect.
AXIS Optimizer features
Axis Optimizer for Milestone XProtect is a plugin handler that includes a range of Milestone plugins. The following plugins and integrations will be included in its first version:
Dewarping
Radar
On-screen controls
Wiper
SpeedDry
Axis Camera Assistant
How can you get it?
Please note that not all features have been optimized in XProtect yet, such as the AXIS Q86 PTZ Network Camera Series.