What's new in Tech Support?
Monday, 12 March 2018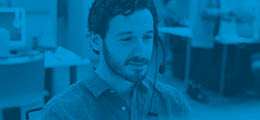 Author: Toyah Hunting
Partner News
Read our recommended knowledge base articles and hotfixes, sign up for webinars and get familiar with our Tech Support policy and Care Premium support:
Fixed! Hotfixes to the problems you experience most often
We occasionally experience bugs in our software and perform hotfixes to sort them out before eliminating them in the next of the three product updates we release every year.
We have recently made the following hotfixes, FAQ and troubleshooting articles. Click on the link to find out what to do if this is a problem you have experienced or question you have:
Milestone Support Community and Knowledge Base
The new Milestone Support Community and Knowledge Base format makes it easier for Milestone customers and partners to pose questions, find answers and share experience with the Milestone Community.
What's new?
One portal to hold both Support Community and the Support Knowledge Base with a fresh, modern flavor and improved searchability
To comment or like a post, ask a question or provide feedback on a Knowledge base article, quickly login with your My Milestone credentials
Supports single sign-on with My Milestone and the possibility to create a user Alias under My Settings
You can see and search the Support Community Posts and relevant Knowledge Base articles and contributors without logging in
Provides a leader board of the most active Milestone Support Community users and trending articles
Allows Knowledge Base articles rating and posting of comments with the Post button: Share your experience with the Support Community and provide feedback to the Milestone team!
Follow or engage in conversations with your peers via the community directing messaging functionality
Tag, flag, share and bookmark posts, upload and share files, images or code snippets - and check how many views and likes your post received
Stay updated via the Support Community email messaging and alert system (check the options available in My Settings)
Keep an overview of your user activity with "My Feed"
Milestone Technical Support Webinars


A hands-on demo designed for Partners and Care Premium End-Users by Milestone Technical Support. Get a full understanding of the support experience; what can you expect from Milestone Technical Support; how to use Care and Care Premium to its full potential and discover the benefits of Care within Milestone Technical Support. Sign-up here!
Milestone Technical Support Policy
We aim to provide consistent and predictable guidelines for product support availability from a product's release and through its lifecycle.
Here's what you can expect from us.
Do you have a question about how to use Care Premium with Technical Support?
Your most frequently asked Care Premium support questions answered. Check out the Care Premium Support FAQs