Get the new XProtect VMS Deployment Best Practice Guide
Monday, 12 March 2018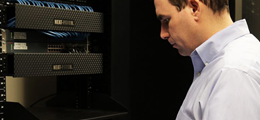 Author: Toyah Hunting
eLearning
Improve on-the-job performance with this practical guide on how to best deploy XProtect VMS.
The tasks and steps presented in the guide are targeted the Milestone Certified Integration Technician (MCIT) level, covering single-server to multi-server, medium-complexity installations.
Milestone Certified Integration Technicians and Engineers can use the XProtect VMS Deployment Best Practice Guide as a technical design and installation reference for
Planning the system deployment
Installing the software and configuring the system
Servicing the customer's installation of the system
Expanding the solution over time with device packs, upgrades, integrations, etc.
The Guide is also a handbook for the Technical Configuration 1 (TC1) class and acts as a self-study guide for the Milestone Certified Integration Technician (MCIT) Certification assessment.
"Milestone's Learning & Performance program is helping thousands of partners monthly around the world to gain valuable expertise for successful customer installations, and we continue to develop new tools to support this. We are creating a short eLearning course that will include details on how/when/why to use this guide and stay tuned for the upcoming 'interactive checklist' version of the Best Practice Guide!"
– Greg Willmarth, Director of Learning & Performance at Milestone Systems
All Milestone Partners selling the advanced XProtect VMS products must have a technician who has achieved bi-annual certification from Milestone Systems.
Find more information about the Milestone Learning & Performance Program