MIP SDK course in Copenhagen October 3-5
Tuesday, 5 September 2017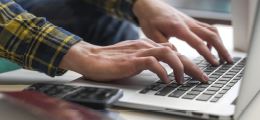 Author: Toyah Hunting
Event News
Prerequisites
Participants MUST know how to develop in .NET (C#, VB.NET etc.).
Additionally, knowledge of C++, JavaScript or another developing language that can use ActiveX components is beneficial.
Knowledge of the Milestone product line (in particular Milestone XProtect Smart Client) will be beneficial.
Technical equipment
Each Participant should bring their laptop!
1 powerful Windows 10 or Windows 8.1-laptop with 64-bit processor per participant, with the latest version of VMWare player installed and at least 60 GB of free, defragmented hard disk space available. Milestone XProtect software should not be installed.
(Powerful, because of the images that have to be loaded, this is especially a question of RAM – at least 8 GB is preferable).
Course Content
Component integration in stand-alone applications – exemplified by:

Connect
Get System Info
Get Live Feed
Playback recorded video

Protocol integration – exemplified by use of the Status Interface

Get System Status
Get Events

Plug-in integration in Milestone applications – exemplified:

Admin plug-ins
Background plug-ins in Event Server
Milestone Integration Platform Messaging
Client view items and image viewer overlays
Client side panel plug-ins

XProtect Access Integrations - exemplified
Interface to XProtect components
Create and deploy XProtect Access Integrations in Event Server plug-ins
Receive events, manage states and send commands
Manage credentialAgenda (3 days)
Material delivered at the course
Description of hands-on exercises
PowerPoint lecture handouts
FTP download with following contents

Description of hands-on exercises
PowerPoint lecture hand-outs
Source code for exercise starting points
Source code for completed exercises