New Milestone Director for North & South Europe
Saturday, 31 December 2016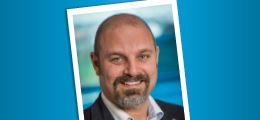 Author: Toyah Hunting
Company News
The Milestone EMEA organization is being reshaped to better fit the needs of the partner community, with more of a local focus and closer regional support.
As part of this development, NWET Director Raziel Bareket has added Southern European countries to his list of responsibilities: namely France, Italy and Iberia.
"By reducing the number of Directors in Milestone, it becomes easier to make better decisions faster. It strengthens the local countries' representatives' agility and influence," Raziel says. "It helps us work smarter across countries."
Raziel joined Milestone in 2007, as Area Manager for Benelux and Israel. His colleagues and partners know him as a business executive with a strong entrepreneurial DNA in building successful teams, motivated employees, business growth and consistent results. He helped develop Milestone's initial channel partner program and implemented it with excellence while spearheading efficient and powerful channel activities that have been replicated throughout Europe.
"I look forward to collaborating and engaging with our partners and customers to drive Milestone open platform technology even further in North & South Europe," Bareket says.
Sign up for Milestone Community Days EMEA May 8-11 here